Table of contents: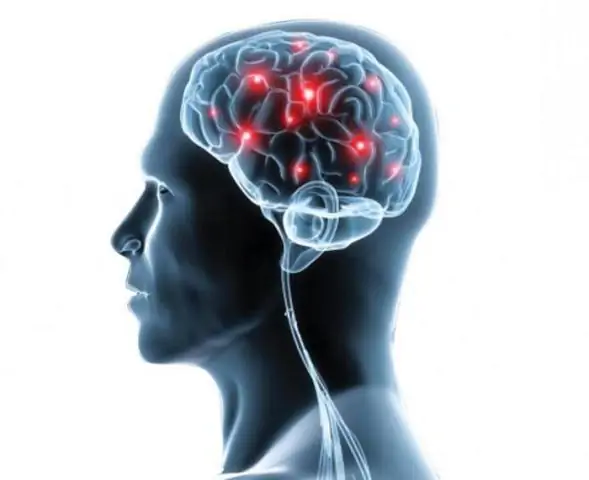 Video: Rinofluimucil - Instructions For Using The Spray, Price, Reviews, Analogues
Rinofluimucil
Rinofluimucil: instructions for use and reviews
1. Release form and composition
2. Pharmacological properties
3. Indications for use
4. Contraindications
5. Method of application and dosage
6. Side effects
7. Overdose
8. Special instructions
9. Application during pregnancy and lactation
10. Use in childhood
11. Drug interactions
12. Analogs
13. Terms and conditions of storage
14. Terms of dispensing from pharmacies
15. Reviews
16. Price in pharmacies
Latin name: Rinofluimucil
ATX code: R01AB08
Active ingredient: Acetylcysteine + Tuaminogheptane (Acetylcysteine + Tuaminoheptane)
Manufacturer: Zambon S.p. A. (Italy)
Description and photo update: 2019-13-08
Prices in pharmacies: from 220 rubles.
Buy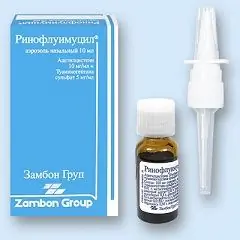 Rinofluimucil is a combined preparation for topical use in otorhinolaryngology, has a mucolytic, vasoconstrictor, anti-inflammatory and antioxidant effect.
Release form and composition
Dosage form - nasal spray: colorless transparent liquid with a slightly sulphurous smell of mint (10 ml in glass vials of dark color, in a cardboard box 1 bottle complete with a spray nozzle).
Content of Rinofluimucil active substances in 1 ml of spray:
Acetylcysteine - 0.01 g;
Tuaminoheptane sulfate - 0.005 g
Auxiliary components: sodium hydrogen phosphate dodecahydrate, benzalkonium chloride, sodium dihydrogen phosphate, disodium edetate, hypromellose, dithiothreitol, mint flavor, sorbitol 70%, sodium hydroxide, ethanol 96%, purified water.
Pharmacological properties
Pharmacodynamics
The drug has a decongestant and mucolytic effect.
When acetylcysteine is taken, the disulfide bonds of mucus glycoproteins break, due to which Rinofluimucil effectively dilutes mucous and purulent-mucous secretions. In addition, acetylcysteine has antioxidant properties and anti-inflammatory effects (due to inhibition of leukocyte chemotaxis).
Tuaminoheptane sulfate, when applied topically, promotes vasoconstriction, and also eliminates edema and hyperemia of the mucous membranes.
Pharmacokinetics
When applied topically in recommended doses, Rinofluimucil is not absorbed.
Indications for use
Chronic rhinitis;
Acute and subacute form of rhinitis, accompanied by a purulent-mucous thick secretion;
Vasomotor rhinitis;
Sinusitis.
Contraindications
Thyrotoxicosis;
Closed-angle glaucoma;
Concomitant therapy with monoamine oxidase inhibitors (MAO), tricyclic antidepressants, as well as within 14 days after discontinuation of these drugs;
Hypersensitivity to drug components.
Rinofluimucil should be prescribed with caution to patients with bronchial asthma, angina pectoris III-IV functional class, arterial hypertension, frequent extrasystoles, under the age of 3 years.
During pregnancy and lactation, the use of the drug is possible if, in the opinion of the doctor, the intended benefits of therapy for the mother justify the potential threat to the fetus and child.
Instructions for the use of Rinofluimucil: method and dosage
The spray is intended for intranasal administration into each nasal passage.
Before use, remove the cap from the bottle, remove the cap and the cap from the nebulizer, activate it by pressing it again. One press of the spray valve corresponds to one dose of aerosol.
The recommended dosage regimen of Rinofluimucil has age restrictions:
Adults: 2 doses 3-4 times a day;
Children: 1 dose 3-4 times a day.
The duration of treatment is no more than 7 days.
Side effects
From the nervous system: rarely - tremor, agitation;
On the part of the cardiovascular system: arterial hypertension, tachycardia, palpitations;
Local reactions: dryness of the mucous membrane of the nose, mouth and / or pharynx;
Others: rarely - urinary retention, development of allergic reactions, inflammation of the sebaceous glands; against the background of long-term use - it is possible to develop addiction to the active components of the drug, a functional disorder of the mucous membrane of the nasal cavity and sinuses.
Overdose
In case of an overdose of Rinofluimucil, systemic side effects caused by the action of tuaminoheptane (anxiety, tremor, increased blood pressure, tachycardia, addiction) may develop.
In such cases, symptomatic treatment is recommended.
special instructions
The use of Rinofluimucil in higher doses or exceeding the recommended course of therapy is possible only as directed by a doctor.
The spray is used only intranasally.
Under medical supervision, treatment should be carried out in patients with frequent extrasystole.
Rinofluimucil has no effect on the patient's ability to drive vehicles and mechanisms.
Application during pregnancy and lactation
According to the instructions, Rinofluimucil during breastfeeding and during pregnancy can only be used in cases where the benefits to the mother outweigh the possible harm to the child / fetus.
Pediatric use
When treating children under the age of 3 years, Rinofluimucil is used with caution.
Drug interactions
With concomitant therapy with antihypertensive drugs, Rinofluimucil may weaken their effect.
The simultaneous use of the drug with tricyclic antidepressants and MAO inhibitors increases the risk of developing side effects of a systemic nature.
Analogs
Rinofluimucil analogs are: Vibrocil, Xymelin extra, Nazik, Alergomax, Evkazolin.
Terms and conditions of storage
Store at 15-25 ° C. Keep out of the reach of children.
Shelf life - 2.5 years, after opening the bottle - 20 days.
Terms of dispensing from pharmacies
Available without a prescription.
Reviews of Rinofluimucil
Reviews of Rinofluimucil testify to its great popularity. Many users write that the drug quickly relieves a cold (including with adenoids). Also, some note the successful form of release and the fact that the correct dosage allows you to quickly and safely treat a runny nose in children.
According to users, the main disadvantages of Rinofluimucil are its short shelf life and the possible development of side effects (increased blood pressure, slight dizziness).
The price of Rinofluimucil in pharmacies
The price of Rinofluimucil is approximately 313 rubles per 10 ml bottle.
Rinofluimucil: prices in online pharmacies
Drug name
Price
Pharmacy
Rinofluimucil nasal spray 10 ml 1 pc.
220 RUB
Buy
Rinofluimucil spray nasal. 10ml
271 r
Buy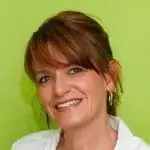 Maria Kulkes Medical journalist About the author
Education: First Moscow State Medical University named after I. M. Sechenov, specialty "General Medicine".
Information about the drug is generalized, provided for informational purposes only and does not replace the official instructions. Self-medication is hazardous to health!
Popular by topic