Table of contents: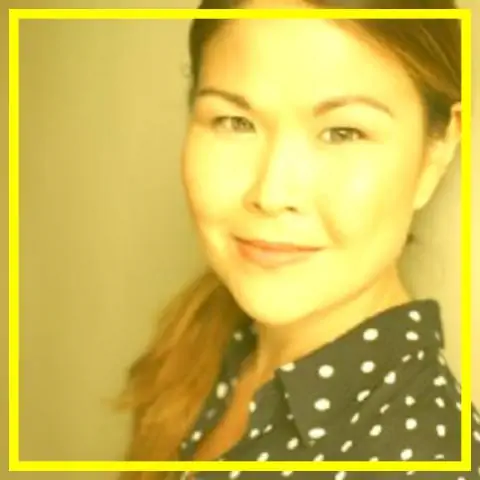 Video: Rimecor MV - Instructions For Use, 35 Mg, Price, Reviews, Analogues
Rimecor MV
Rimecor MV: instructions for use and reviews
1. Release form and composition
2. Pharmacological properties
3. Indications for use
4. Contraindications
5. Method of application and dosage
6. Side effects
7. Overdose
8. Special instructions
9. Application during pregnancy and lactation
10. Use in childhood
11. In case of impaired renal function
12. For violations of liver function
13. Use in the elderly
14. Drug interactions
15. Analogs
16. Terms and conditions of storage
17. Terms of dispensing from pharmacies
18. Reviews
19. Price in pharmacies
Latin name: Rimecor MV
ATX code: C01EB15
Active ingredient: trimetazidine (Trimetazidine)
Manufacturer: LLC "PHARMA START" (Ukraine)
Description and photo update: 12.12.2019
Prices in pharmacies: from 214 rubles.
Buy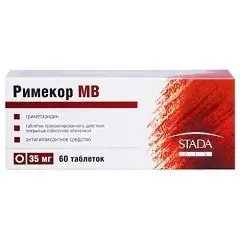 Rimecor MV is an antihypoxic agent that, in conditions of ischemia, improves the metabolism of neurosensory organs and myocardium.
Release form and composition
The drug is produced in the form of tablets of prolonged action, film-coated: round, biconvex, pink, two-layer in cross-section (3 or 6 blister packs of 10 tablets or 1-2 blister packs of 30 tablets and instructions are placed in a carton pack) on the use of Rimekora MB).
Composition for 1 tablet:
active substance: trimetazidine dihydrochloride - 35 mg;
auxiliary components: magnesium stearate, mountain wax glycolic (montan wax), copolymer of methyl methacrylate, trimethylammonioethyl methacrylate chloride and ethyl acrylate in the ratio 1 ÷ 2 ÷ 0.1 (Eudragit RS PO), microcrystalline cellulose, mannitol;
film sheath: titanium dioxide, polyvinyl alcohol, macrogol (polyethylene glycol), talc, aluminum varnish Ponso 4R FD&C aluminum varnish blue No. 2 and yellow No. 6.
Pharmacological properties
Pharmacodynamics
The predominant pharmacological action of Rimecor MV is antihypoxic. It develops as a result of the normalization of the energy metabolism of cells that have undergone hypoxia and ischemia, as well as a beneficial effect on the neurons of the brain and cardiomyocytes, which causes the optimization of their functions and metabolism.
Rimecor MB increases the energy potential, activates oxidative decarboxylation and rationalizes oxygen consumption (enhances aerobic glycolysis and slows down fatty acid oxidation due to selective inhibition of long-chain 3-ketoacyl-CoA thiolase). These processes determine the cytoprotective effect of the drug (protection of normal body cells from harmful effects).
Rimecor MB prevents a decrease in the content of creatine phosphate (creatine phosphoric acid) and ATP (adenosine triphosphoric acid) inside cells, and maintains normal myocardial contractility. Under conditions of acidosis, trimetazidine prevents the accumulation of sodium and calcium ions in cardiomyocytes, restores the functioning of membrane ion channels and the intracellular concentration of potassium ions.
The use of the drug helps to reduce intracellular acidosis and an increased content of phosphates against the background of reperfusion and myocardial ischemia. Rimecor MV preserves the integrity of cell membranes, protects against the damaging effects of free radicals, reduces the release of CPK (creatine phosphokinase) from cells, increases the duration of the electric potential, prevents the activation of neutrophils in the ischemic zone, and reduces the severity of ischemic myocardial damage.
In patients with angina pectoris, trimetazidine reduces the frequency of attacks, reduces the need for nitrates, after 2 weeks of regular intake, it increases resistance to physical exertion and helps to reduce sharp fluctuations in blood pressure.
The drug reduces the severity of symptoms of ischemic etiology, such as tinnitus and dizziness. In case of vascular pathology, the eye restores the functional activity of the retina.
Pharmacokinetics
After taking the Rimecor MV tablet, trimetazidine is absorbed in the gastrointestinal tract for a minimum period and almost in full. With a joint meal, the pharmacokinetic properties of the drug do not change. The bioavailability of the medicinal substance is 90%.
The maximum plasma concentration is reached within 3-5 hours. During the day, this indicator is about 75% of the trimetazidine content, determined 11 hours after taking one prolonged-release tablet. Equilibrium plasma concentration is reached approximately by the third day after the start of Rimecor MV application.
About 18% of the drug binds to blood plasma proteins. The volume of distribution reaches 4.8 l / kg. Trimetazidine easily penetrates histohematogenous barriers.
It is excreted from the human body unchanged mainly (~ 60%) by the kidneys, therefore, renal clearance is interrelated with CC (creatinine clearance).
The period T 1/2 (half-life) is about 7 hours, in persons over 65 years old - 12 hours. Hepatic clearance decreases with age.
Indications for use
cardiology: ischemic heart disease (as part of a combination therapy to prevent attacks of stable angina pectoris);
otorhinolaryngology: cochleovestibular disorders of an ischemic nature (hearing impairment, tinnitus, dizziness);
ophthalmology: chorioretinal vascular disorders with an ischemic component.
Contraindications
severe liver dysfunction;
severe renal failure (CC <15 ml / min);
age up to 18 years;
pregnancy and lactation;
hypersensitivity to any component of Rimecor MB tablets.
Rimecor MV, instructions for use: method and dosage
Rimecor MB 35 mg tablets are taken orally during meals.
The standard dosage regimen assumes daily use of Rimecor MB, 1 tablet in the morning and evening.
The duration of treatment is individual and determined by the attending physician.
When you skip the next dose, it is forbidden to increase the number of pills taken at the next dose, you should adhere to the usual schedule.
Side effects
Rimecor MB can cause the following side effects:
on the part of the central nervous system: often (more than 1/100, but less than 1/10) - a feeling of fatigue, headache, dizziness; very rarely (less than 1/10 000) - extrapyramidal disorders (such as akinesia, tremor, rigidity), reversible after discontinuation of the drug;
from the digestive system: often - abdominal pain, dyspepsia, diarrhea, nausea, vomiting;
on the part of the skin: often - a rash on the skin, hives, itching;
on the part of the cardiovascular system: rarely (more than 1/10 000, but less than 1/1000) - a feeling of flushing to the skin of the face, orthostatic hypotension.
Overdose
There is not enough reliable information on cases of trimetazidine dihydrochloride overdose.
If you suspect the development of intoxication due to taking an excessive dose of Rimecor MV, symptomatic therapy is indicated to eliminate the violations that have appeared.
special instructions
Rimecor MV is not the drug of choice for relieving an already observed attack of angina pectoris. Not intended for the initial treatment of unstable angina and myocardial infarction. Not used during preparation for hospitalization and in the first days of inpatient therapy.
If a patient with ischemic heart disease while taking Rimecor MV has angina attacks, you should consult a doctor to clarify the treatment regimen and, if necessary, adapt it.
Influence on the ability to drive vehicles and complex mechanisms
Due to the risk of side effects from the central nervous system, which can negatively affect the ability to perform potentially hazardous types of work, it is recommended to exercise caution when driving complex mechanisms and vehicles.
Application during pregnancy and lactation
In animal studies, no teratogenic effect of trimetazidine has been identified, however, there are no clinical data on its safety during pregnancy. It is impossible to completely exclude the risk of intrauterine malformations. In this regard, Rimecor MV is contraindicated in pregnant women.
If taking the drug during lactation is a priority, you must stop breastfeeding.
Pediatric use
Rimecor MB is not used to treat patients under 18 years of age.
With impaired renal function
Rimecor MB is contraindicated to prescribe with CC <15 ml / min, since appropriate clinical studies have not been conducted.
For violations of liver function
In severe hepatic dysfunction, the antihypoxant agent is not prescribed due to the lack of sufficient clinical data on its safety.
Use in the elderly
There are no specific recommendations regarding the need to correct the trimetazidine dosage regimen for elderly patients.
Drug interactions
Information not provided by the manufacturer.
Analogs
Analogues of Rimecor MV are Angiosil Retard, Vero-Trimetazidine, Antisten, Antisten MV, Deprenorm MV, Hypoxen, Precard, Predizin, Rimecor, Trimectal, Triducard, Trimetazid, Trimet, Trimetazidine, Trimetazidine MV, Bimitard MV, Trimetazidine-Timetazidine MV, Trimetazidin MV-Teva, Trimetazidin MV-Akrikhin.
Terms and conditions of storage
Keep out of reach of children at a temperature of 15-25 ° C.
Shelf life is 2 years.
Terms of dispensing from pharmacies
Dispensed by prescription.
Reviews of Rimecor MV
According to reviews, Rimecor MV is an effective antihypoxant agent, against the background of which the general health and sleep are significantly improved, the heartbeat is normalized (including its frequency with physical activity), shortness of breath decreases, endurance increases, cochleovestibular disorders are eliminated. Additionally, patients note the good tolerance of the drug and a minimum of possible side effects.
As a disadvantage, some users indicate the cost of Rimecor MB.
Price for Rimecor MB in pharmacies
The approximate price for Rimecor MV 35 mg in the form of coated tablets is 432-534 rubles. per pack of 30 pcs. and 515-542 rubles. per pack of 60 pcs.
Rimecor MV: prices in online pharmacies
Drug name
Price
Pharmacy
Rimecor MV 35 mg film-coated tablets of prolonged action 60 pcs.
214 r
Buy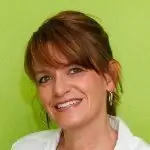 Maria Kulkes Medical journalist About the author
Education: First Moscow State Medical University named after I. M. Sechenov, specialty "General Medicine".
Information about the drug is generalized, provided for informational purposes only and does not replace the official instructions. Self-medication is hazardous to health!
Popular by topic