Table of contents: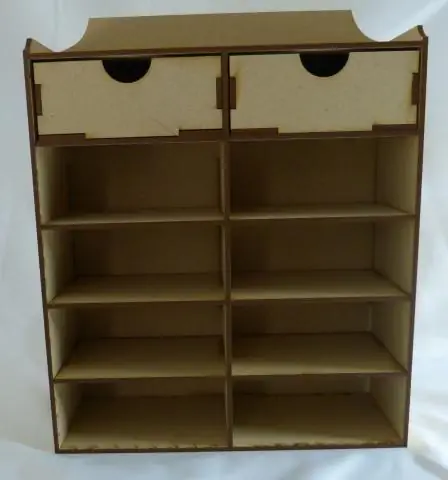 Video: Nimesulide-MBF - Instructions For Use, Reviews, Price Of Granules, Analogues
Nimesulide-MBF
Nimesulide-MBF: instructions for use and reviews
1. Release form and composition
2. Pharmacological properties
3. Indications for use
4. Contraindications
5. Method of application and dosage
6. Side effects
7. Overdose
8. Special instructions
9. Application during pregnancy and lactation
10. Use in childhood
11. In case of impaired renal function
12. For violations of liver function
13. Use in the elderly
14. Drug interactions
15. Analogs
16. Terms and conditions of storage
17. Terms of dispensing from pharmacies
18. Reviews
19. Price in pharmacies
Latin name: Nimesulid-MBF
ATX code: M01AX17
Active ingredient: nimesulide (Nimesulide)
Producer: JSC "Marbiopharm" (Russia)
Description and photo update: 09.10.2019
Prices in pharmacies: from 58 rubles.
Buy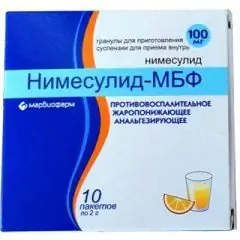 Nimesulide-MBF is a non-steroidal anti-inflammatory drug (NSAID), antipyretic, analgesic and antiplatelet effect.
Release form and composition
The drug is produced in the form of granules for the preparation of a suspension for oral administration: round and irregular granules from rich to pale yellow color with yellow inclusions, having the smell of orange; the presence of a powder from yellow to pale yellow with yellow inclusions is possible (2 g each in a heat-sealable package made of a combined packaging material; in a cardboard box 5, 10, 20 or 30 packages and instructions for the use of Nimesulide-MBF).
2 g of the drug (contents of 1 packet) includes:
active substance: nimesulide - 0.1 g (100% substance);
additional components: macrogol glyceryl hydroxystearate, sucrose (sugar), maltodextrin, citric acid, orange flavor.
Pharmacological properties
Pharmacodynamics
Nimesulide-MBF is an NSAID that has an anti-inflammatory, antipyretic, analgesic and antiplatelet effect. In contrast to other NSAIDs, it selectively inhibits cyclooxygenase-2 (COX-2), blocks the production of prostaglandin in the focus of inflammation. Demonstrates a less pronounced suppressive effect on COX-1, less often leads to the appearance of undesirable effects associated with inhibition of prostaglandin production in healthy tissues.
Pharmacokinetics
After oral administration of Nimesulide-MBF, a high absorption of the active substance is observed. Food intake reduces the rate of absorption, but does not affect its extent. The period of reaching the maximum concentration (T Cmax) is 1.5-2.5 hours. Most of the drug (95%) binds to plasma proteins, and only 2% - to erythrocytes, and 1% - to lipoproteins and acid alpha1-glycoproteins … The degree of binding is independent of dose changes. The maximum concentration (C max) is 3.5-6.5 mg / l, the volume of distribution (V p) - 0.19–0.35 l / kg. The agent easily penetrates into the tissues of the genital organs of women, in which, after a single dose, its content is approximately 40% of the plasma level. It accumulates well in the synovial fluid (43%) and the acidic environment of the inflammation focus (40%), easily passes through the histohematogenous barriers.
The metabolic transformation process takes place in the liver with the participation of tissue monooxygenases. The main metabolite of nimesulide is 4-hydroxynimesulide (25%), which has a similar pharmacological activity, however, as a result of a decrease in the size of the molecules, it can quickly diffuse along the hydrophobic channel of COX-2 to the active binding site of the methyl group. 4-Hydroxynimesulide is a water-soluble compound for the excretion of which glutathione and the development of phase II metabolic conjugation reactions (glucuronidation, sulfation, and others) are not required.
The half-life (T 1/2) of the active substance is 1.56-4.95 hours, and its main metabolite is 2.89-4.78 hours. 4-Hydroxynimesulide is excreted in the bile (35%) and kidneys (65%), and undergoes enterohepatic recirculation.
Indications for use
Nimesulide-MBF is recommended for symptomatic treatment, reduction of the inflammatory process and pain at the time of use for the following diseases / conditions:
osteoarthritis (osteoarthritis) accompanied by pain syndrome (symptomatic therapy);
acute pain, including pain in the musculoskeletal system, including bruises, joint dislocations, sprains; lower back and back pain, bursitis, tendinitis; toothache;
primary algomenorrhea.
Nimesulide-MBF is recommended for therapy as a second-line drug.
Contraindications
Absolute:
severe heart failure;
severe dysfunction of blood coagulation;
liver failure or any active liver disease;
severe renal failure, with creatinine clearance (CC) <30 ml / min, diagnosed with hyperkalemia;
a history of cerebrovascular bleeding or other bleeding disorders;
suspicion of acute surgical pathology;
febrile syndrome against the background of colds and acute respiratory viral infections (ARVI);
active phase of gastric ulcer or duodenal ulcer; erosive and ulcerative defects of the gastrointestinal tract (GIT); a history of gastrointestinal bleeding or perforation;
chronic inflammatory bowel disease (ulcerative colitis, Crohn's disease) during an exacerbation;
a history of hepatotoxic reactions to the use of nimesulide;
combination therapy with other drugs with potential hepatotoxicity (including other NSAIDs);
full or partial combination of recurrent polypous rhinosinusitis, bronchial asthma with intolerance to acetylsalicylic acid or any other NSAIDs (including information in the history);
rhinitis, urticaria, bronchospasm or other hyperergic (strongly pronounced) reactions in history due to the use of acetylsalicylic acid or NSAIDs, including nimesulide;
the period after the operation of coronary artery bypass grafting;
alcoholism, drug addiction;
lack of lactase, impaired absorption of glucose-galactose, hereditary lactose intolerance;
glucose-galactose malabsorption syndrome and sucrase-isomaltase deficiency, hereditary fructose intolerance;
pregnancy and lactation;
age up to 12 years;
hypersensitivity to any of the components that make up the drug.
Relative (it is necessary to take a suspension prepared from Nimesulide-MBF granules with caution):
ischemic heart disease (CHD); compensated heart failure; cerebrovascular diseases;
peripheral arterial lesions;
arterial hypertension;
hemorrhagic diathesis;
functional kidney damage (with CC 30-60 ml / min);
diabetes;
dyslipidemia / hyperlipidemia;
smoking;
a history of Helicobacter pylori infection;
history of erosive and ulcerative lesions of the gastrointestinal tract;
severe somatic diseases;
long-term previous therapy with NSAIDs;
elderly age;
combined use with the following drugs (due to the aggravation of the threat of ulceration or bleeding): antiplatelet agents (clopidogrel, acetylsalicylic acid), anticoagulants (warfarin), selective serotonin reuptake inhibitors (SSRIs) (paroxetine, fluoxetine, glucocorticosteroids (glucocorticosteroids)) (prednisone).
Nimesulide-MBF, instructions for use: method and dosage
The suspension prepared from Nimesulide-MBF granules is taken orally.
The drug in the amount of 2 g (contents of 1 sachet) should be diluted in 100 ml of water at room temperature, to form a suspension of white with a yellow-gray tint. The resulting solution cannot be stored.
Adults and adolescents over 12 years old are recommended to take a suspension prepared from 2 g of granules (1 sachet) 2 times a day after meals. The maximum daily dose is 0.2 g of nimesulide, which is equivalent to the contents of 2 packets. The maximum course of treatment is 15 days.
In order to reduce the risk of side effects, it is recommended to use the lowest effective dose of Nimesulide-MBF for the shortest possible period.
Side effects
respiratory system: infrequently - shortness of breath; extremely rare - bronchospasm, exacerbation of bronchial asthma;
cardiovascular system: infrequently - increased blood pressure (BP); rarely - a feeling of palpitations, flushes of blood to the skin of the face, lability of blood pressure, tachycardia;
immune system: rarely - hypersensitivity reactions; extremely rare - anaphylactoid reactions;
blood and lymphatic system: rarely - hemorrhages, anemia, eosinophilia; extremely rarely - thrombocytopenic purpura, pancytopenia, thrombocytopenia;
nervous system: infrequently - dizziness; extremely rarely - drowsiness, headache, encephalopathy (Reye's syndrome);
organ of vision: rarely - blurred vision; extremely rarely - visual impairment (taking Nimesulide-MBF should be stopped immediately and an ophthalmological examination should be prescribed);
organ of hearing and labyrinthine disorders: extremely rare - vertigo;
mental disorders: rarely - nightmares, fear, nervousness;
water and electrolyte metabolism: rarely - hyperkalemia;
skin and subcutaneous tissue: infrequently - skin rash, itching, increased sweating; rarely - dermatitis, erythema; extremely rarely - facial edema, urticaria, erythema polymorphism, angioedema, toxic epidermal necrolysis (Lyell's syndrome), Stevens-Johnson syndrome;
kidneys and urinary tract: rarely - hematuria, dysuria, urinary retention; extremely rare - oliguria, renal failure, interstitial nephritis;
liver and biliary tract: often - increased activity of liver enzymes; extremely rarely - cholestasis, jaundice, fulminant (fulminant) hepatitis, including with a fatal outcome;
Gastrointestinal tract: often - nausea, diarrhea, vomiting; infrequently - flatulence, constipation, gastritis, ulcers and / or perforation of the stomach, or duodenum 12, gastrointestinal bleeding (in this case, therapy should be stopped urgently); extremely rare - stomatitis, dyspepsia, abdominal pain, tarry stools;
others: infrequently - peripheral edema; rarely - asthenia, malaise; extremely rare - hypothermia.
Overdose
Symptoms of an overdose of Nimesulide-MBF may include: drowsiness, apathy, nausea, vomiting, pain in the epigastric region. These effects are usually reversible with symptomatic and supportive treatment. An increase in blood pressure, the development of gastrointestinal bleeding, acute renal failure, respiratory depression, coma, anaphylactoid reactions are also possible.
The specific antidote is unknown. When signs of nimesulide intoxication appear, symptomatic and supportive therapy is prescribed. If an overdose has occurred within the last 4 hours, induce vomiting and / or use activated charcoal (for an adult - 60–100 g), and / or an osmotic laxative. Due to the significant binding of the drug to blood plasma proteins, hemodialysis, hemoperfusion, forced diuresis and urine alkalization are ineffective. It is necessary to monitor the status of the patient's kidney and liver function.
special instructions
There are isolated reports of extremely rare episodes of serious liver reactions, including fatal ones, due to the use of drugs containing nimesulide. If you experience symptoms similar to signs of liver damage, such as itching, anorexia, yellowing of the skin, abdominal pain, nausea, vomiting, dark urine, increased activity of hepatic transaminases, it is necessary to urgently stop treatment with the drug and consult a doctor. For patients of this risk group, repeated use of Nimesulide-MBF is contraindicated.
With a short-term intake of Nimesulide-MBF, the observed reactions from the liver in most cases were reversible.
During therapy, you should refrain from using other analgesics, including NSAIDs (including selective COX-2 inhibitors).
Nimesulide-MBF must be used with extreme caution if there is a history of gastrointestinal lesions (ulcerative colitis, Crohn's disease), due to the increased likelihood of exacerbation of these diseases.
The threat of gastrointestinal bleeding, peptic ulcer / perforation of the stomach or duodenal ulcer is aggravated in patients with a history of gastrointestinal ulceration, as well as in the elderly with increasing doses of NSAIDs. As a consequence, the course of treatment should be started with the lowest possible dose. Such patients, as well as patients receiving acetylsalicylic acid in low doses, or other drugs that increase the risk of developing gastrointestinal disorders, are advised to additionally use gastroprotective agents (proton pump blockers, misoprostol).
Patients with a history of gastrointestinal lesions and elderly patients should inform the doctor about any new symptoms in the gastrointestinal tract, and especially about the phenomena that may indicate possible gastrointestinal bleeding.
If the first signs of damage to the mucous membranes, skin rash or other allergic reaction occur, drug therapy should be stopped immediately.
Since Nimesulide-MBF can lead to fluid retention, in the presence of arterial hypertension with renal and / or heart failure, it is recommended to take it with extreme caution.
If signs of a cold or ARVI appear during treatment with the drug, it should be stopped.
Nimesulide is capable of affecting platelet function, as a result of this, it is necessary to use the drug with caution in patients with hemorrhagic diathesis, but it should be remembered that the drug cannot replace the preventive effect of acetylsalicylic acid in cardiac diseases.
Nimesulide-MBF contains sucrose (0.15–0.18 bread units per 100 mg), this must be taken into account by patients with diabetes mellitus and people adhering to a low-calorie diet.
Influence on the ability to drive vehicles and complex mechanisms
During the period of therapy, it is recommended to be careful when driving and other complex mechanisms, as well as in the process of performing other types of work that require increased attention and speed of reactions.
Application during pregnancy and lactation
During pregnancy, taking Nimesulide-MBF is contraindicated.
It has been established that the use of nimesulide can adversely affect female fertility, therefore, women planning a pregnancy should not be treated with the drug.
During the period of therapy, it is required to stop breastfeeding.
Pediatric use
Nimesulide-MBF can be used only for the treatment of persons over the age of 12 years.
With impaired renal function
In the presence of severe renal failure (CC <30 ml / min), drug treatment is contraindicated.
Patients with impaired renal function of mild / moderate severity (CC from 30 to 60 ml / min) do not need to adjust the dose of Nimesulide-MBF.
For violations of liver function
In the presence of liver failure or any active liver disease, drug treatment is contraindicated.
Use in the elderly
When treating elderly patients, the attending physician can adjust the daily dose, taking into account the possibility of interaction of nimesulide with other drugs received.
Elderly people are at increased risk of adverse reactions to NSAIDs, including the occurrence of life-threatening gastrointestinal bleeding and perforation, as well as impairment of liver, kidney and heart function. When using Nimesulide-MBF in this category of patients, clinical monitoring is required.
Drug interactions
anticoagulants (warfarin): the effect of these drugs is enhanced under the influence of NSAIDs; due to the increased threat of bleeding; such a combination is not recommended and is contraindicated in severe coagulation disorders; if necessary, the combined use of these funds requires careful monitoring of blood clotting indicators;
GCS: the risk of developing gastrointestinal ulcers or bleeding is aggravated;
SSRIs, antiplatelet agents: the risk of bleeding in the digestive tract increases;
diuretics (furosemide): the effect of these drugs decreases; nimesulide in healthy volunteers temporarily reduces sodium excretion under the action of furosemide, and to a lesser extent - potassium excretion, and also weakens the diuretic effect; combined use with nimesulide leads to a decrease in the area under the concentration-time curve (AUC) by about 20%, and a decrease in the cumulative excretion of furosemide, without causing changes in its renal clearance; when combining furosemide and nimesulide, caution is required in patients with impaired renal / cardiac function;
antihypertensive drugs: the effect of these drugs is weakened;
angiotensin-II receptor antagonists, angiotensin-converting enzyme inhibitors: in case of mild / moderate renal failure (CC 30-80 ml / min) against the background of a combination of these drugs with NSAIDs and other drugs that inhibit the COX system, further deterioration of the kidney function and the appearance of acute renal failure, predominantly reversible; combined treatment should be carried out with extreme caution, especially in the elderly; after the start of the simultaneous intake of patients, it is necessary to consume a sufficient amount of fluid, as well as to monitor kidney function;
mifepristone: it is theoretically possible to weaken the effect of mifepristone and prostaglandin analogs as a result of the antiprostaglandin action of NSAIDs (including acetylsalicylic acid); according to the available limited data, the use of NSAIDs on the day of taking a prostaglandin analog does not show a negative effect on the effect of the latter or mifepristone on uterine contractility and cervical dilatation, and does not reduce the clinical effect of medical termination of pregnancy;
substrates of the isoenzyme CYP2C9: the concentration of these agents in plasma increases;
lithium preparations: lithium clearance decreases, which leads to an increase in its plasma level and toxicity; monitoring of the lithium content in blood plasma is necessary;
methotrexate: an increase in the plasma concentration of this substance is possible and, accordingly, an increase in its toxic effects in the case of taking nimesulide less than 24 hours before or less than 24 hours after using methotrexate;
glibenclamide, digoxin, theophylline, cimetidine, aluminum and magnesium hydroxides: no clinically significant interactions were observed;
cyclosporins: their nephrotoxicity may increase due to the effect of inhibitors of prostaglandin synthesis (including nimesulide) on renal prostaglandins.
Analogs
Analogs of Nimesulide-MBF are Aponil, Nise, Nysulid, Ameolin, Nemulex, Nimesan, Prolid, Nimesil, Nimesulid, Nimulid, etc.
Terms and conditions of storage
Store in a place protected from moisture and out of reach of children, at a temperature not exceeding 25 ° C.
Shelf life is 2 years.
Terms of dispensing from pharmacies
Dispensed by prescription.
Reviews about Nimesulide-MBF
According to reviews of Nimesulide-MBF found on medical websites, it is an effective and relatively inexpensive remedy that relieves acute pain in the joints, lower back, back, with dislocations and bruises, painful menstruation. Also, patients note that the drug helps to cope with inflammation and relieves high fever.
The disadvantages of Nimesulide-MBF include a large number of contraindications and the development of side effects.
Price for Nimesulide-MBF in pharmacies
The price of Nimesulide-MBF, granules for the preparation of a suspension for oral administration, in packs of 2 g, can be: 70 rubles. - for 5 pcs. and 280 rubles. - for 30 pcs. packaged.
Nimesulide-MBF: prices in online pharmacies
Drug name
Price
Pharmacy
Nimesulide-MBF 100 mg granules for preparation of oral suspension 2 g 5 pcs.
RUB 58
Buy
Nimesulide-mbf gran. for prigot. suspension for ext. reception 100 mg packet 2 g 5 pcs.
116 RUB
Buy
Nimesulide-MBF 100 mg granules for preparation of suspension for oral administration 2 g 30 pcs.
195 RUB
Buy
Nimesulide-mbf gran. for prigot. suspension for ext. taking 100 mg pack. 2g 30 pcs.
548 RUB
Buy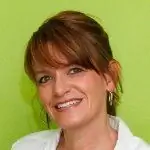 Maria Kulkes Medical journalist About the author
Education: First Moscow State Medical University named after I. M. Sechenov, specialty "General Medicine".
Information about the drug is generalized, provided for informational purposes only and does not replace the official instructions. Self-medication is hazardous to health!
Popular by topic