Table of contents: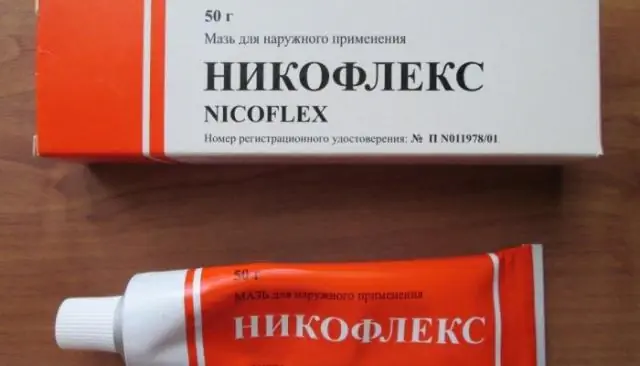 Video: Nikoflex - Instructions For Using The Ointment, Price, Reviews, Analogues
Nikoflex
Nikoflex: instructions for use and reviews
1. Release form and composition
2. Pharmacological properties
3. Indications for use
4. Contraindications
5. Method of application and dosage
6. Side effects
7. Overdose
8. Special instructions
9. Application during pregnancy and lactation
10. Use in childhood
11. Drug interactions
12. Analogs
13. Terms and conditions of storage
14. Terms of dispensing from pharmacies
15. Reviews
16. Price in pharmacies
Latin name: Nicoflex
ATX code: M02AB
Active ingredient: capsaicin (capsaicinum), ethyl nicotinate (ethyl nicotinate), ethylene glycol salicylate (ethylene glycol salicylate)
Manufacturer: Reanal (Hungary)
Description and photo update: 2019-26-08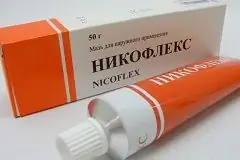 Nikoflex is a combined agent with a local anesthetic, irritating, absorbing properties.
Release form and composition
The drug is available in the form of an ointment for oral use (50 g each in aluminum tubes, in a cardboard box 1 tube and instructions for the use of Nikoflex).
Content of active ingredients in 10 g of ointment:
Hydroxyethyl salicylate - 900 mg;
Capsaicin - 1.5 mg;
Ethyl nicotinate - 200 mg
Pharmacological properties
Nikoflex has local irritating, analgesic and absorbing effects. The active components of the ointment provide a prolonged expansion of the superficial vessels of the skin at the site of application, increasing the temperature in these areas and causing a feeling of warmth.
The effect of the drug is provided by the properties of the active ingredients:
capsaicin: annoying and distracting;
ethylene glycol salicylate: analgesic and anti-inflammatory;
ethyl nicotinate: absorbable.
Indications for use
The use of the ointment is indicated for the elimination of pain in case of incomplete remission of tendovaginitis, chronic or subacute form of polyarthritis, sciatica, arthrosis, myalgia, neuralgia, chronic neuritis, traumatic injuries, including bruises, sprains.
In addition, Nikoflex is used by athletes to warm up muscles before and after sports.
Contraindications
skin irritation at the site of application;
open wounds;
period of pregnancy;
lactation;
age up to 18 years;
hypersensitivity to the components that make up the drug.
With caution, Nikoflex should be used with complete or incomplete combination of bronchial asthma, recurrent polyposis of the nose and paranasal sinuses and intolerance to ASA (acetylsalicylic acid) or other anti-inflammatory drugs, including a history.
Nikoflex, instructions for use: method and dosage
Ointment Nikoflex is applied externally, applying a thin layer on the skin of the painful area of the body, previously washed with warm water and soap and thoroughly dried. Cannot be applied to damaged skin.
Recommended dosage regimen:
Diseases of the joints: once a day for the first three days, then - 2 times a day at regular intervals;
Warming up muscles in athletes: 3-5 cm of the squeezed ointment should be carefully rubbed into the skin during massage.
Side effects
The use of the ointment can cause skin irritation at the site of application, the development of allergic reactions.
Overdose
There is no data on overdose.
In case of accidental ingestion of the ointment in large quantities, symptomatic therapy is recommended.
special instructions
After using the ointment, wash your hands thoroughly with soap and warm water.
Avoid contact with skin irritation, mucous surfaces, including eyes.
Do not apply ointment under a warming compress.
The use of the drug should be discontinued when the first signs of skin irritation appear.
Application during pregnancy and lactation
Nikoflex ointment is not prescribed during pregnancy / breastfeeding.
Pediatric use
Due to the lack of reliable data on the safety and efficacy of using the ointment in children, the drug is not prescribed to patients under 18 years of age.
Drug interactions
With the simultaneous use of other external drugs, Nikoflex enhances their absorption.
Analogs
Nikoflex analogs are: pepper plaster "Doctor Peretz", Espol.
Terms and conditions of storage
Store at temperatures up to 25 ° C. Keep out of the reach of children.
The shelf life is 5 years.
Terms of dispensing from pharmacies
Available without a prescription.
Reviews about Nikoflex
For various pains in the joints, neck, lower back, muscle strain, radiculitis, osteochondrosis, Nikoflex ointment, according to reviews, is an indispensable first aid tool. It is well absorbed, perfectly warms up the skin, causes a feeling of warmth, perfectly and quickly relieves pain and inflammation.
Some patients complain of allergies at the site of application of the ointment in the form of rashes, redness, burning of the skin. Many people do not like its specific smell. The cost of the drug in most cases is called high.
Price for Nikoflex in pharmacies
The approximate price for Nikoflex ointment 50 g in a tube is 280–320 rubles.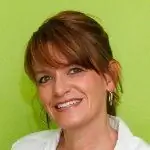 Maria Kulkes Medical journalist About the author
Education: First Moscow State Medical University named after I. M. Sechenov, specialty "General Medicine".
Information about the drug is generalized, provided for informational purposes only and does not replace the official instructions. Self-medication is hazardous to health!
Popular by topic