Table of contents: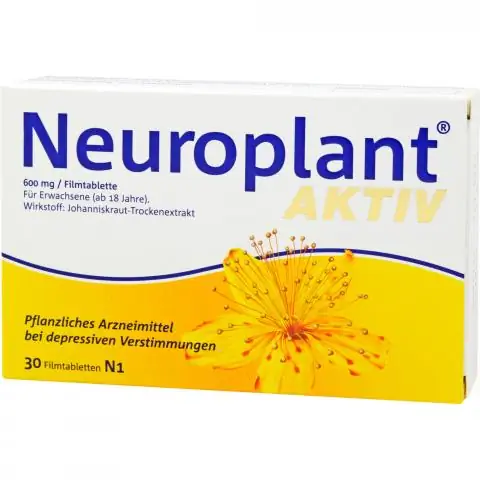 Video: Neuroplant - Instructions For Use, Reviews, Price, Analogues
Neuroplant
Neuroplant: instructions for use and reviews
1. Release form and composition
2. Pharmacological properties
3. Indications for use
4. Contraindications
5. Method of application and dosage
6. Side effects
7. Overdose
8. Special instructions
9. Application during pregnancy and lactation
10. Use in childhood
11. Drug interactions
12. Analogs
13. Terms and conditions of storage
14. Terms of dispensing from pharmacies
15. Reviews
16. Price in pharmacies
Latin name: Neuroplant
ATX code: N06AX25
Active ingredient: St. John's wort (hypericum perforatum)
Manufacturer: Dr. WILLMAR SCHWABE, GmbH & Co. KG (Germany)
Description and photo update: 2018-21-11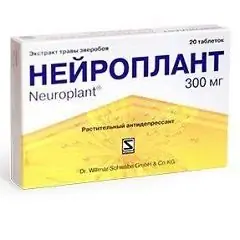 Neuroplant is a phytopreparation with antidepressant activity.
Release form and composition
The dosage form of Neuroplant is film-coated tablets: biconvex, round, brownish-yellow in color (in a blister 20 pcs., In a cardboard box 1, 2 or 3 blisters).
Composition of one tablet:
active substance: dry extract of the herb St. John's wort (extractant - methanol 80%) - 300 mg;
auxiliary components (core): ascorbic acid, corn starch, croscarmellose sodium, colloidal silicon dioxide, magnesium stearate;
shell: hypromellose, macrogol 4000, lactose monohydrate, vanillin, sodium saccharinate, yellow iron oxide, titanium dioxide, talc, antifoam emulsion (methylcellulose, simethicone, sorbic acid).
Pharmacological properties
Pharmacodynamics
Neuroplant is a herbal preparation. Its active ingredient is a dry extract of the herb St. John's wort, which has antidepressant, anxiolytic and sedative effects.
St. John's wort has a beneficial effect on the functioning of the central and autonomic nervous system. It is believed to be able to inhibit the activity of monoamine oxidase type A (mainly) and type B (to some extent). The sedative effect is due to the binding of bioflavonoids to benzodiazepine receptors, the antidepressant effect is due to the ability to suppress the reuptake of adrenaline, serotonin and dopamine.
The neuroplant stabilizes the psycho-emotional state, improves mood, normalizes sleep, and helps to increase physical and mental performance.
Pharmacokinetics
The extract of the herb St. John's wort contains a large amount of biologically active substances that determine its pharmacological activity. The pharmacokinetic parameters of individual chemicals that make up the extract have been little studied, and these data are insufficient for extrapolation to the drug as a whole.
Indications for use
Indications for the use of Neuroplant are depressive conditions of moderate and mild severity, which are accompanied by the following symptoms: apathy, depressed mood, decreased performance.
Contraindications
severe depression;
established photosensitization of the skin;
lactase deficiency, hereditary galactose intolerance, glucose-galactose malabsorption;
concomitant use of the following drugs: tacrolimus, cyclosporine, imatinib, irinotecan and other cytostatic drugs; indinavir and other protease inhibitors used in the treatment of HIV infection; theophylline, digoxin, warfarin, and other anticoagulants; antidepressants, including monoamine oxidase inhibitors; antiepileptic drugs, triptans (antagonists of serotonin 5-HT 1 receptors), oral contraceptives;
pregnancy and lactation;
age up to 18 years;
increased individual sensitivity to any component of the drug.
Instructions for the use of Neuroplant: method and dosage
Neuroplant tablets are taken orally, swallowed whole, washed down with water in sufficient quantity, regardless of the meal. Do not take tablets while lying down.
Adults are recommended to take 1 tablet 3 times a day, which corresponds to 900 mg of St. John's wort extract per day.
To achieve a pronounced clinical effect, the drug should be taken within 4-6 weeks.
In case of skipping the pill, the subsequent intake should be carried out according to the indicated scheme without any changes.
If within four weeks of using the drug, relief of symptoms of the disease is not observed, or the condition worsens, you should consult your doctor.
Side effects
The incidence of side effects from systems and organs according to the scale of the World Health Organization (> 0.1 - very often; 0.01-0.1 - often; 0.001-0.01 - infrequently; 0.0001-0.001 - rarely; < 0.0001 - extremely rare):
immune system, skin and subcutaneous tissue: rarely - allergic reactions (skin rash, itching, eczema); extremely rare - photosensitization in patients with fair skin (more often in HIV-infected patients), skin pigmentation disorders;
central nervous system: rarely - fatigue, anxiety, anxiety;
digestive system: rarely - nausea, pain in the epigastric region, constipation or diarrhea, flatulence, anorexia.
Overdose
At this time, no cases of Neuroplant overdose have been registered.
In the case of taking the drug in doses exceeding the recommended ones, an increase in dose-dependent side effects is likely. After taking the drug daily at a dose of 4.5 g per day for two weeks, and then 15 g of dry extract of St. John's wort immediately before hospitalization, confusion and seizures were recorded.
In case of overdose, symptomatic treatment should be carried out. It is recommended to avoid exposure to sunlight and artificial ultraviolet radiation for 1–2 weeks.
special instructions
Information for patients with diabetes mellitus: in the maximum daily dose of Neuroplant (3 tablets), the carbohydrate content corresponds to 0.002 XE (bread units).
St. John's wort extract can accelerate the metabolism of drugs metabolized by cytochrome P 450 isoenzymes (CYP2C9, CYP2C19, CYP3A4) or transported by P-gp. With the simultaneous administration of these combinations, a decrease in the effectiveness of drugs is possible. In such cases, appropriate medical monitoring of therapy is required.
During the period of Neuroplant application, prolonged exposure to the sun, in a solarium, under artificial ultraviolet light should be avoided.
Women of reproductive age need to use effective contraception while taking Neuroplant and for two weeks (at least) after it ends.
Influence on the ability to drive vehicles and complex mechanisms
During the period of drug treatment, care should be taken when driving vehicles and engaging in any potentially hazardous activities that require quick psychomotor reactions and high concentration of attention.
Application during pregnancy and lactation
Since the safety of using Neuroplant in pregnant and lactating women has been little studied, it is not recommended to take it to this category of patients.
Pediatric use
According to the instructions, Neuroplant is contraindicated in children and adolescents under 18 years of age.
Drug interactions
Patients taking other medicines should consult with their doctor before using a preparation containing St. John's wort.
The use of St. John's wort extract simultaneously with some drugs can lead to the development of the following effects:
oral coumarin-type anticoagulants (including warfarin) used in the treatment of HIV infection drugs used in the treatment of viral hepatitis C protease inhibitors, immunosuppressants, cytostatics [irinotecan, protein kinase inhibitors (imatinib, etoposide, vinca alkaloids, taxanes), cyclophosphates], others antidepressants: a decrease in their effectiveness;
fexofenadine, nortriptyline, amitriptyline, benzodiazepines and their derivatives, digoxin, finasteride, simvastatin, methadone and other drugs in the metabolism of which cytochrome P 450 isoenzymes (CYP2C9, CYP2C19, CYP3A4) or their transported decrease in P-gp concentrations (simultaneous use St. John's wort extract is not recommended);
antidepressants (triptans, buspirone, serotonin reuptake inhibitors, for example, nefazodone, paroxetine, sertraline): serotonergic effects;
photosensitizing agents (including thiazide diuretics, sulfonamides, tetracyclines, piroxicam, quinolines): increased phototoxic effect;
oral contraceptives: reduced safety and efficacy, increased risk of intermenstrual bleeding;
cyclosporine: a decrease in its concentration in the blood;
monoamine oxidase inhibitors: increasing their antidepressant effect and the risk of developing hypertensive crises (simultaneous use with St. John's wort extract is not recommended, the interval between doses should be at least two weeks);
sertraline, paroxetine, fluoxetine, fluvoxamine and citalopram: increased hemolytic reactions and the course of serotonin syndrome (nausea, vomiting, tremor, epigastric pain, increased sweating, dizziness, headache, anxiety, anxiety, confusion, irritability);
indinavir: a decrease in its concentration in the blood and the effectiveness of therapy.
Within one week after the cancellation of the Neuroplant, the enzyme activity returns to normal.
Before carrying out a planned operation, you should determine the possible interaction with drugs used for general and local anesthesia. If necessary, Neuroplant should be discontinued.
Analogs
Neuroplant analogs are: Remotiv, Deprim Forte, Deprivit, Life 600 and Life 900.
Terms and conditions of storage
Store at a temperature not exceeding 30 ° C.
Keep out of the reach of children.
Shelf life is 3 years.
Terms of dispensing from pharmacies
Available without a prescription.
Reviews about Neuroplant
Judging by the reviews about Neuroplant, it helps many patients to normalize their psycho-emotional state: get rid of depression, insomnia, feelings of depression and anxiety. Of the positive qualities of the drug, users also note its fast and rather long-lasting effect, the absence of addiction and dependence.
The disadvantage is the rather high cost of the drug.
Price for Neuroplant in pharmacies
The price for Neuroplant for a pack of 20 tablets is approximately 370 rubles.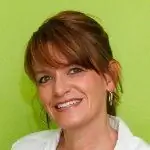 Maria Kulkes Medical journalist About the author
Education: First Moscow State Medical University named after I. M. Sechenov, specialty "General Medicine".
Information about the drug is generalized, provided for informational purposes only and does not replace the official instructions. Self-medication is hazardous to health!
Popular by topic