Table of contents: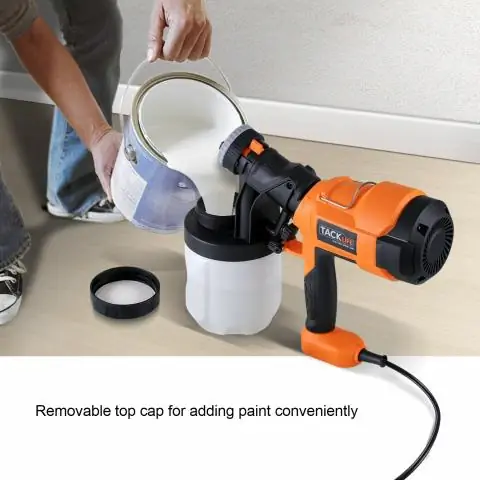 Video: Nazol - Instructions For Using The Spray, Reviews, Price, Analogues
Nazol
Nazol: instructions for use and reviews
1. Release form and composition
2. Pharmacodynamics and pharmacokinetics
3. Indications for use
4. Contraindications
5. Method of application and dosage
6. Side effects
7. Overdose
8. Special instructions
9. Application during pregnancy and lactation
10. Drug interactions
11. Analogs
12. Terms and conditions of storage
13. Terms of dispensing from pharmacies
14. Reviews
15. Price in pharmacies
Latin name: Nazol
ATX code: R01AA05
Active ingredient: Oxymetazoline (Oxymetazoline)
Producer: Instituto De Angeli (Italy), Sagmel, Inc. (USA), Bayer ZAO (Russia)
Description and photo update: 2019-05-08
Prices in pharmacies: from 122 rubles.
Buy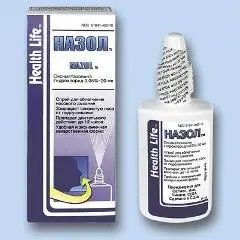 Nazol is an agent with a vasoconstrictor effect for local use in otolaryngology.
Release form and composition
Dosage form - nasal spray 0.05%: colorless, odorless transparent solution (15 or 30 ml each in plastic bottles with a spray, 1 bottle in a cardboard box).
The active ingredient is oxymetazoline hydrochloride, in 1 ml - 0.5 mg.
Auxiliary components: benzyl alcohol, 50% solution of benzalkonium chloride, disodium edetate, povidone, sodium hydrogen phosphate, propylene glycol, sodium dihydrogen phosphate, macrogol 400, purified water.
Pharmacodynamics and pharmacokinetics
For oxymetazoline hydrochloride, which is the active substance of Nazol, pronounced adrenomimetic activity is characteristic. The action of the drug is expressed in the stimulation of alpha-adrenergic receptors located in the smooth muscles of the vessels. The effect of oxymetazoline on these receptors leads to vasoconstriction and a decrease in the permeability of their walls. Reducing blood flow relieves swelling of the mucous membrane of the upper respiratory tract, providing relief of nasal breathing and opening of the mouths of the Eustachian tubes and paranasal sinuses.
The auxiliary components of the spray eliminate irritation of the mucous membrane and moisturize it. The vasoconstrictor effect of the drug appears after 10 minutes, and the decongestant effect is prolonged and lasts about 10-12 hours.
After the injection of Nazol, oxymetazoline is rapidly absorbed from the nasal mucosa. The half-life is 5-8 days. The active component of the drug is excreted in the urine and feces.
Indications for use
The use of the drug is indicated to facilitate nasal breathing:
Viral infections and colds of the upper respiratory tract;
Rhinitis and sinusitis of any genesis.
Contraindications
Atrophic rhinitis;
Age up to 6 years;
The period of pregnancy and breastfeeding;
Hypersensitivity to drug components.
It is recommended to use Nazol with caution in patients with arterial hypertension, chronic heart failure, ischemic heart disease, tachycardia, arrhythmia, diabetes mellitus, pheochromocytoma, angle-closure glaucoma, thyroid dysfunction (hyperthyroidism), chronic renal failure, prostatic hyperplasia and concomitant treatment with tricyclic antidepressants, monoamine oxidase (MAO) inhibitors.
Instructions for the use of Nazol: method and dosage
Spray Nazol is used intranasally, injecting into each nasal passage no more than 2 times a day.
Recommended dosage:
Patients over 12 years old: 2-3 injections;
Children aged 6 to 12: 1 spray.
The duration of treatment is no more than 3 days.
More frequent or prolonged use of the drug may cause a relapse of the disease or worsening of nasal breathing. In this case, you should stop therapy and seek medical advice.
Do not inject the drug with your head thrown back or in a prone position.
Side effects
Sometimes: dryness or burning of the mucous membranes of the nose, sneezing, dryness in the mouth and throat, an increase in the volume of secretions from the nose;
In rare cases: reactive hyperemia, feeling of severe nasal congestion after the end of the drug effect;
Perhaps: against a background of more than 7 days of drug use - reactive hyperemia and / or atrophy of the nasal mucosa, tachyphylaxis;
Systemic side effects: nausea, headache, palpitations, increased blood pressure (BP), dizziness, increased anxiety, insomnia.
Overdose
Overdose is possible in case of non-compliance with the doctor's recommendations and uncontrolled long-term use of Nazol. Its symptoms are fatigue, insomnia, drowsiness, headache, nausea, increased blood pressure, arrhythmias.
special instructions
The use of the drug for more than 3 days is allowed only on the recommendation of the attending physician.
Avoid contact with eyes.
The bottle with the drug is intended for individual use, otherwise there is a risk of spreading the infection.
Application during pregnancy and lactation
Prescribing the drug to pregnant and lactating women is possible only if the potential benefits of treatment for the mother outweighs the possible risks to the fetus or child.
Drug interactions
In the case of simultaneous use with tricyclic antidepressants and MAO inhibitors or during the first 14 days after the latter is canceled, an increase in blood pressure is possible.
According to the instructions, Nazol lengthens the effect of local anesthetic drugs, slows down their absorption.
The likelihood of side effects increases when the spray is combined with other vasoconstrictors.
Analogs
Nazol's analogues are: Nazivin, Nesopin, Oxymetazoline, Nazol Advance, Nazivin Sensitiv.
Terms and conditions of storage
Keep out of the reach of children.
Store in a dark, dry place at a temperature of 2-25 ° C.
The shelf life is 3 years.
Terms of dispensing from pharmacies
Available without a prescription.
Reviews about Nazole
According to reviews, Nazol is an effective drug that begins to act very quickly. The duration of its action on the body is at least 8 hours, which guarantees a full and comfortable night's sleep. It is noted that the drug is successfully used to treat allergic rhinitis, when Nazol's analogs are ineffective.
There are also negative reviews due to side effects of the drug. The most common of these is an increase in blood pressure. When treating Nazol, it is necessary to take into account that it belongs to the vasoconstrictor agents, which have both local and systemic effects on the vessels. For this reason, it is necessary to strictly adhere to the frequency of application of the drug throughout the day. Patients with diagnosed arterial hypertension should use Nazol with extreme caution.
The disadvantages of Nazol, some patients refer to increased dryness of the nasal mucosa after prolonged therapy with vasomotor rhinitis. Many patients find the drug too expensive and also complain about poor atomization from the bottle and shallow injection.
Price for Nazol in pharmacies
The price of a 15 ml bottle of Nazol in pharmacy chains ranges from 126 to 201 rubles. You can buy Nazol in a 30 ml bottle for 215-239 rubles.
Nazol: prices in online pharmacies
Drug name
Price
Pharmacy
Nazol 0.025 mg / dose 150 doses nasal spray dosed 10 ml 1 pc.
122 RUB
Buy
Nazol nasal spray. 0.025mg / dose 10ml
130 RUB
Buy
Nazol Kids 0.25% 0.125mg / dose (150 doses) nasal spray for children 10 ml 1 pc.
RUB 145
Buy
Nazol Baby 0.125% nasal drops 10 ml 1 pc.
167 r
Buy
Reviews Nazol Baby
167 r
Buy
Nazol Advance 0.025 mg / dose 150 doses nasal spray dosed 10 ml 1 pc.
174 r
Buy
Nazol Baby gave the drops. 0.125% 10ml
175 RUB
Buy
Nazol Kids 0.25% nasal spray for children 15 ml 1 pc.
189 r
Buy
Nazol Advance nasal spray. dosage. 0.025mg / dose 10ml
192 RUB
Buy
See all offers from pharmacies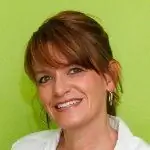 Maria Kulkes Medical journalist About the author
Education: First Moscow State Medical University named after I. M. Sechenov, specialty "General Medicine".
Information about the drug is generalized, provided for informational purposes only and does not replace the official instructions. Self-medication is hazardous to health!
Popular by topic