Table of contents: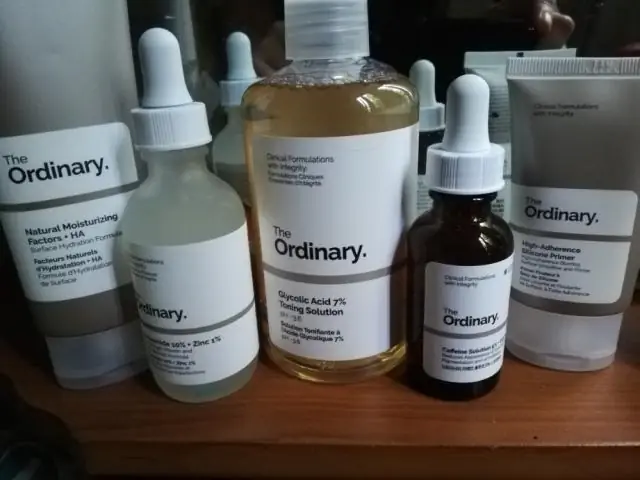 Video: Caffeine - Instructions For Using The Solution, Reviews, Price, Analogues
Caffeine
Caffeine: instructions for use and reviews
1. Release form and composition
2. Pharmacological properties
3. Indications for use
4. Contraindications
5. Method of application and dosage
6. Side effects
7. Overdose
8. Special instructions
9. Application during pregnancy and lactation
10. Drug interactions
11. Analogs
12. Terms and conditions of storage
13. Terms of dispensing from pharmacies
14. Reviews
15. Price in pharmacies
Latin name: Coffeinum
ATX code: N06BC01
Active ingredient: caffeine (coffeinum)
Description and photo update: 2019-16-08
Prices in pharmacies: from 850 rubles.
Buy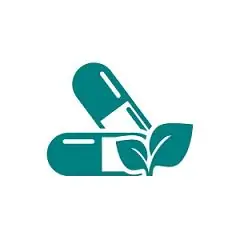 Caffeine is a psychostimulant drug.
Release form and composition
Caffeine is produced in the form of a solution for subcutaneous administration: transparent, colorless or slightly colored (in 2 ml ampoules, 5 ampoules in blisters, 2 packs in a cardboard box; 5 or 10 ampoules in a cardboard box with partitions or gratings).
The composition of 1 ml of solution includes:
The active ingredient is caffeine sodium benzoate 100 or 200 mg;
Auxiliary components: sodium hydroxide solution 0.1M - up to pH 6.8-8.5, water for injection - up to 1 ml.
Pharmacological properties
Pharmacodynamics
Caffeine is an antagonist of central adenosine receptors and stimulates the centers of the medulla oblongata: respiratory, vasomotor and vagal. It also activates the central nervous system and the respiratory system, improves the functions of skeletal muscles, the production of hydrochloric acid and pepsin in the gastrointestinal tract, and promotes glycogenolysis. Caffeine increases the sensitivity of the respiratory center to the stimulating effects of carbon dioxide, increasing alveolar ventilation. The substance increases the frequency and intensity of heart contractions, as well as the cardiac output (has a positive chronotropic effect on the sinus-atrial node and a positive inotropic effect on the myocardium).
Caffeine is characterized by diuretic and hypertensive effects, reduces uterine contractility and contributes to vasoconstriction.
Pharmacokinetics
Caffeine binds to plasma proteins by about 25–36%. Its biotransformation is carried out in the liver. In adult patients, 80% of caffeine as a result of metabolic processes is converted into paraxanthine (1,7-dimethylxanthine), 10% - into theobromine (3,7-dimethylxanthine) and 4% - into theophylline (1,3-dimethylxanthine). These compounds are demethylated to monomethylxanthines and then to methylated uric acid derivatives. In premature babies, caffeine is formed from theophylline. The half-life is 3–7 hours, in newborns it is extended to 65–130 hours (a decrease to the level of an adult patient occurs at 4–7 months). The maximum concentration is established 50–75 minutes after the substance enters the body.
Caffeine is excreted in the urine as metabolites (1–2% unchanged). In newborns, it is also excreted through the kidneys, with 85% of the dose being excreted unchanged.
Indications for use
Decrease in physical and mental performance;
Moderate arterial hypotension;
Muscle weakness;
Migraine;
Drowsiness;
Respiratory depression (including with mild poisoning with opioid analgesics and hypnotics, carbon monoxide, with asphyxiation of newborns, to restore the required level of pulmonary ventilation after the use of general anesthesia).
Contraindications
Organic diseases of the cardiovascular system (including acute myocardial infarction, atherosclerosis);
Arterial hypertension;
Sleep disturbances;
Glaucoma;
Paroxysmal tachycardia;
Increased excitability;
Epilepsy and tendency to seizures;
Frequent ventricular premature beats;
Elderly age;
Pregnancy and lactation;
Hypersensitivity to drug components.
Instructions for the use of Caffeine: method and dosage
Caffeine solution is administered subcutaneously.
Adults are usually prescribed 1 ml of 100 mg / ml or 200 mg / ml of solution. The maximum dose is: single - 400 mg, daily - 1000 mg.
Children, depending on age, are usually prescribed 0.25-1 ml of 100 mg / ml Caffeine solution.
The frequency and duration of use are determined by the doctor.
Side effects
According to the instructions, Caffeine can cause the following side effects:
Central nervous system: tachypnea, sleep disturbance, tremor, agitation, anxiety, headache, convulsions, dizziness;
Cardiovascular system: heart rhythm disturbances, tachycardia, increased blood pressure;
Digestive system: nausea, diarrhea, vomiting, exacerbation of peptic ulcer disease.
With prolonged use, slight addiction is possible (a decrease in action is associated with the formation of new adenosine receptors in brain cells).
Overdose
Signs of caffeine overdose are considered to be tremors of the whole body observed in newborns, pain in the stomach or abdomen, nausea and vomiting, sometimes with bloody discharge, vomiting or a distended abdomen in newborns, palpation of which is accompanied by painful sensations, increased pain or tactile sensitivity, dehydration, frequent urination, arrhythmia, tachycardia. Taking very high doses of the drug can lead to symptoms of the central nervous system, such as headache, blurred consciousness or delirium, restlessness or agitation, anxiety, agitation, irritability, tremors or muscle twitching, photopsia, tinnitus, or sensation of others sounds, sleep disturbances, epileptic seizures (mainly clonic-tonic convulsions) in acute overdose.
Symptomatic therapy is recommended as a treatment. If caffeine was taken in the last 4 hours, its dose exceeded 15 mg / kg, and there was no vomiting caused by this drug, gastric lavage should be performed. It is also recommended to take activated charcoal and laxatives, and in case of hemorrhagic gastritis - washing the stomach with ice-cold 0.9% sodium chloride solution and the introduction of antacids. If necessary, artificial lung ventilation and oxygenation are performed. For epileptic seizures, phenytoin, phenobarbital, or diazepam are given intravenously. Water and electrolyte balance should also be maintained. Hemodialysis is often effective in case of overdose, and in newborns, if necessary, exchange transfusion of blood.
special instructions
During the use of Caffeine, it should be borne in mind that a sudden cessation of therapy can lead to increased inhibition of the central nervous system in the form of drowsiness and depression.
The impact on the central nervous system can be manifested by both excitation and inhibition of the higher nervous system.
Application during pregnancy and lactation
According to the FDA recommendations, caffeine belongs to category C. It increases the risk of spontaneous abortion, provokes intrauterine growth retardation and the occurrence of fetal arrhythmias (when administered to pregnant women in high doses). The results of experiments on animals have shown that when doses equivalent to the caffeine content in 12-24 cups of coffee drunk per day are administered throughout pregnancy or with a single administration of very high doses (50-100 mg / kg), skeletal development disorders are observed (as fingers and individual phalanges) of the fetus. With the intake of caffeine in the body of a pregnant female in lower doses, a slower development of the fetal skeleton was noted.
Caffeine passes into breast milk (its amount is approximately 1% of the concentration in the mother's blood plasma). If a nursing mother receives this substance in an amount equivalent to 6-8 cups of caffeinated drinks per day, the baby may develop insomnia and hyperactivity.
Drug interactions
With the simultaneous use of Caffeine with certain drugs, the following effects may occur:
Narcotic and hypnotics: decrease in their effectiveness;
Non-narcotic analgesics and ergotamine: increasing their effectiveness (due to increased absorption);
Cardiac glycosides: increasing their action and increasing toxicity.
Analogs
The analogue of Caffeine is Caffeine-sodium benzoate.
Terms and conditions of storage
Keep out of reach of children at temperatures up to 25 ° C.
The shelf life is 5 years.
Terms of dispensing from pharmacies
Available without a prescription.
Reviews of Caffeine
Today, reviews of Caffeine in the form of a solution for subcutaneous administration are extremely rare: most opinions relate to the use of this drug in tablets. Very often, caffeine in ampoules is used for anti-cellulite wraps as a means for losing weight. Patients claim that the drug copes well with the manifestations of vegetative-vascular dystonia, normalizes blood pressure when it drops sharply, and eliminates weakness. It also provides energy and strength, but there are occasional reports of side effects such as severe tachycardia. Some patients write that, when taken on an empty stomach, caffeine increases performance, reaction speed and is effective in sports.
The price of caffeine in pharmacies
Today the price of Caffeine remains unknown as it is not available in its pure form. The cost of its analogue - sodium caffeine benzoate - is about 30-44 rubles (200 mg / ml, 10 ampoules of 1 ml).
Caffeine: prices in online pharmacies
Drug name
Price
Pharmacy
STYX Shampoo bio Caffeine shampoo 200 ml 1 pc.
850 RUB
Buy
Elancyl Slim Design anti-cellulite concentrate Caffeine 3D complex concentrate 200 ml 1 pc.
1663 RUB
Buy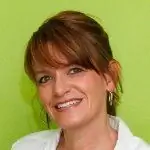 Maria Kulkes Medical journalist About the author
Education: First Moscow State Medical University named after I. M. Sechenov, specialty "General Medicine".
Information about the drug is generalized, provided for informational purposes only and does not replace the official instructions. Self-medication is hazardous to health!
Popular by topic