Table of contents: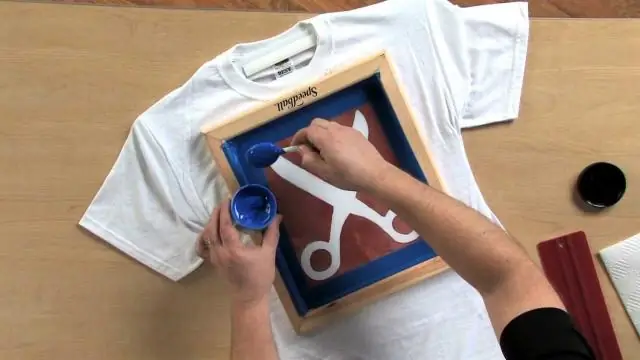 Video: Cortomycetin - Instructions For Using The Ointment, Price, Reviews, Analogues
Cortomycetin
Cortomycetin: instructions for use and reviews
1. Release form and composition
2. Pharmacological properties
3. Indications for use
4. Contraindications
5. Method of application and dosage
6. Side effects
7. Overdose
8. Special instructions
9. Application during pregnancy and lactation
10. Use in childhood
11. Use in the elderly
12. Drug interactions
13. Analogs
14. Terms and conditions of storage
15. Terms of dispensing from pharmacies
16. Reviews
17. Price in pharmacies
Latin name: Cortomycetin
ATX code: D07CA01
Active ingredient: hydrocortisone (hydrocortisone), chloramphenicol (chloramphenicol)
Manufacturer: NIZHFARM (Russia)
Description and photo update: 2018-26-10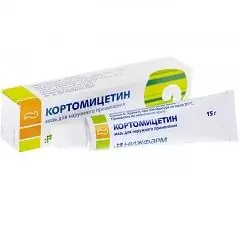 Cortomycetin is a drug for external use with antibacterial and anti-inflammatory effects.
Release form and composition
Cortomycetin is produced in the form of an ointment for external use: a mass of white with a yellow tint (15 g each in aluminum tubes, in a cardboard box 1 tube).
10 g of the ointment contains:
active ingredients: hydrocortisone acetate - 0.05 g, chloramphenicol (chloramphenicol) - 0.02 g;
auxiliary components: lanolin, sorbitanoleate-N (sorbitan oleate), petroleum jelly, stearic acid, vaseline oil (liquid paraffin), purified water.
Pharmacological properties
Pharmacodynamics
Cortomycetin is a combined topical preparation with anti-inflammatory, antibacterial, anti-allergic and antipruritic effects. A wide range of drug activity is due to the combination of a glucocorticosteroid (GCS) and an antibiotic in its composition.
Hydrocortisone is a non-halogenated GCS that has anti-inflammatory, anti-allergic, anti-exudative and antipruritic effects. Its mechanism of action is aimed at suppressing the synthesis of prostaglandins and leukotrienes by inhibiting the activity of phospholipase A2. It slows down the flow of leukocytes and lymphocytes into the focus of inflammation, reduces capillary permeability, inflammation, manifestations of exudative processes.
Chloramphenicol is an antibiotic with a broad spectrum of bacteriostatic action. Its antimicrobial activity is aimed at disrupting the synthesis of proteins of microorganisms. The following gram-positive and gram-negative bacteria are susceptible to chloramphenicol: Staphylococcus speciales (spp.), Salmonella spp., Streptococcus spp., Shigella spp., Neisseria gonorrhoeae, Neisseria meningitidis, Escherichia coli., Proteratia spp., Kelp. Yersinia spp., Spirochaetaceae, Rickettsia spp., Haemophilus influenzae. Chloramphenicol is active against strains that are resistant to penicillin, sulfonamides, streptomycin.
Pharmacokinetics
The degree of absorption of the ointment into the systemic circulation has not been established.
Indications for use
According to the instructions, Cortomycetin is indicated for the treatment of skin diseases of an allergic and inflammatory genesis, complicated by a bacterial infection sensitive to chloramphenicol: allergic dermatitis, atopic dermatitis, microbial eczema, diffuse neurodermatitis, pyoderma, psoriasis.
Contraindications
violation of the integrity of the skin (presence of wounds or ulcers);
lupus;
skin tumors;
skin diseases of fungal and viral etiology;
syphilitic skin lesions;
acne vulgaris, rosacea;
perioral dermatitis;
post-vaccination period;
period of pregnancy;
breast-feeding;
age up to 2 years, in the presence of itching in the anus - up to 12 years;
individual intolerance to the components of the drug.
Instructions for use of Cortomycetin: method and dosage
Ointment Cortomycetin is applied externally by applying a thin layer to the skin of the affected areas of the body, including under an occlusive dressing.
The recommended frequency of procedures is 2-3 times a day. When using an occlusive dressing, the procedure should be performed once a day. The duration of the course of treatment can be from 7 to 30 days, it depends on the clinical indications of the patient.
The daily dose of the drug should not exceed 30 g.
Side effects
Against the background of the use of Cortomycetin, an exacerbation of the disease, the appearance of itching, rash, hyperemia, a feeling of pain at the site of application of the ointment, the development of angioedema is possible.
Long-term treatment with the drug can cause depigmentation, skin atrophy, striae, the development of telangiectasia, steroid purpura, steroid acne, perioral dermatitis, rosacea.
Overdose
Overdose symptoms have not been established.
special instructions
The ointment should not be used to treat skin diseases with localization in the face area.
Application during pregnancy and lactation
The appointment of Cortomycetin ointment during gestation and during breastfeeding is contraindicated.
Pediatric use
You can not use the ointment to treat children under the age of 2 years, and for itching in the anus - up to 12 years.
Use in the elderly
When treating elderly patients, it is necessary to use the minimum dose of the ointment during a short course of therapy.
Drug interactions
There is no information on the interaction of Cortomycetin with other drugs.
Analogs
Analogues of Cortomycetin are: Oxycort, Hyoxysone, Fucidin G, Pimafukort.
Terms and conditions of storage
Keep out of the reach of children.
Store at temperatures up to 25 ° C, protected from moisture.
Shelf life is 2 years.
Terms of dispensing from pharmacies
Dispensed by prescription.
Reviews about Kortomycetin
Reviews of Cortomycetin are few and far between. Patients are advised not to use the drug without an accurate diagnosis and the appointment of an optimal therapy strategy by a dermatologist.
Price for Cortomycetin in pharmacies
The price of Cortomycetin for a 15 g tube can range from 65 rubles.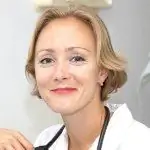 Anna Kozlova Medical journalist About the author
Education: Rostov State Medical University, specialty "General Medicine".
Information about the drug is generalized, provided for informational purposes only and does not replace the official instructions. Self-medication is hazardous to health!
Popular by topic