Table of contents:

Video: Radiolifting Procedure
Radiolifting procedure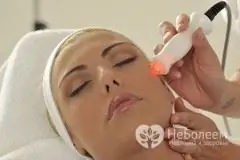 Modern cosmetology offers a lot of tools to combat age-related skin changes. Radiolifting of the skin has become a real breakthrough in cosmetology. The radiolifting procedure allows the skin to return to its former youth, freshness and silkiness, without resorting to surgical intervention.
Radiolifting is called differently and thermolifting, and radio wave lifting, and radio frequency lifting, and thermage, but the essence of the procedure in all these cases remains the same. This technique is by far the most perfect and effective way to combat the aging process of the skin. The use of radiolifting contributes to the leveling of both mimic wrinkles and age-related wrinkles, with its help they reduce the flabbiness of the skin, giving it a fresh, toned and elastic look. Today this procedure is resorted to not only by ladies who want to rejuvenate their face, but also by young mothers who are eager to put their tummy in order, "suffering" from a nine-month load.
The fair sex know that one of the constituents of the skin are collagen fibers, which provide its firmness and elasticity. After 30 years, collagen fibers lose their properties, which leads to a loss of elasticity and the appearance of sagging skin. The youthfulness of the skin is also provided by cells called fibroblasts, they make up the skeleton of the connective tissue of the skin. Radiolifting restores elasticity to these tissues.
The essence of the radiolifting procedure lies in the deep penetration of radio frequency waves into the skin. Reaching the collagen fibers, by means of powerful thermal action, the waves carry out a partial transfer of their energy and stimulate the formation of new collagen fibers and fibroblasts. As a result, the collagen fibers contract and provide tight adhesion to the skin and muscles of the face. Thus, radiolifting creates a visual effect of tightening the dermis and reducing wrinkles. The radiolifting procedure activates blood flow and metabolic processes in the skin, as a result of which it simply revives before our eyes. By means of radiolifting, without mechanical impact and injury to the skin, an effect is achieved that is as close as possible to the effect of surgical plastics.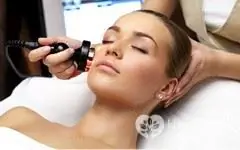 Many modern beauties prefer radiolifting to correct age-related skin changes. Because this safe, painless and effective rejuvenating procedure permanently returns the skin to its natural smoothness and velvety, significantly reducing the diameter of skin pores and completely eliminating the vascular network. In addition, the process of rejuvenation during radiolifting occurs not through the introduction of foreign substances, but by stimulating the activation of the skin's own resources.
Found a mistake in the text? Select it and press Ctrl + Enter.
Popular by topic