Table of contents:

Video: 11-month-old Baby - Features Of Physical And Mental Development, Nutritional Recommendations
11 month old baby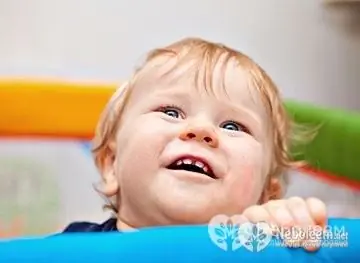 At the age of 1 year, the child is actively growing and developing. At 11 months, he is already confidently sitting, crawling, learning to talk and walk. The words spoken by the people around him are no longer just a set of sounds, he can already quite distinguish some of them. An 11-month-old baby understands well the meaning of words such as yes, you can, give, no, and no. The crumbs' vocabulary is replenished every day, he tries to pronounce some words quite consciously. Parents should talk with the child more often, explain to him their actions and deeds, because it is during this period that he learns to perceive and evaluate the reality around him.
Educational games are an integral part of the life of a growing personality, the "goodies" and "magpie-crow" that have survived to this day cause indescribable delight in an almost one-year-old child, he tries to repeat familiar speech patterns for adults and moves his fingers and pens to the beat of words.
Many parents are faced with the fact that an 11-month-old baby does not sleep well at night. In this case, the reason may be hidden either in the emotional sphere, or the baby is disturbed by some physical factors. Vigorous activity before bedtime is the most common reason why an 11-month-old baby does not sleep well at night, and it is quite easy to eliminate it. All active games should be in the daytime; it is also advisable to exclude feeding the baby just before laying down.
A soothing massage before bedtime can help a child relax, as can water treatments. If the baby is worried about some physical factor, for example, growing teeth, it will temporarily have to put up with such a night vigil. Also, the reason for poor sleep in an 11-month-old child may be a lack of vitamins and macronutrients, so a consultation with a pediatrician in this case will not be superfluous.
Physical development of an 11 month old baby
Often, before the age of 1 year, most children are already taking their first steps, and some even confidently walk. An 11-month-old child actively seeks to walk independently, but not everyone succeeds in this. Do not be upset if the crumbs cannot stand and walk for a long time, very little time will pass and he will fully master this skill.
At 11 months, a child already knows how to crawl and walk on all fours, sometimes it is difficult for even an adult to keep up with him. The kid can be taught to carry out somersaults back and forth, rolls from the abdomen to the back and back. Perfectly develops the vestibular apparatus and coordination of the child's movements by walking on a log or on any other narrow surface. Parents, holding the baby by the hand, should help him carry out such a promenade, which, undoubtedly, will please him.
Do not forget about gymnastics for children, regularly performed exercises will help the baby better feel his body, control arms and legs, and develop his general motor skills.
Educational games for 11 month old baby
Various educational games help to learn the world around, to develop fine motor skills and at the same time to discover something new and interesting for oneself, the main thing is to choose them in accordance with the age of the child. An 11-month-old baby can perfectly manipulate cubes and pyramids, build various structures from them. Such, at first glance, simple games develop the baby's spatial thinking. He realizes that one large or several small structures can be folded from objects of different sizes.
Children of this age really like to play with bulk products - they pour beans, peas and corn with interest from one vessel to another, mix together and sort them into separate containers by type. Finger games, joint reading of fairy tales and poems also help the growing baby to develop.
An 11 month old can be taught to play with a ball, toss it up, catch it, and throw it. Also, the kid will like to play on the developing rug, which is equipped with many different objects, both large and small, as well as toys with sound.
Nutrition for an 11 month old baby
At the age of 11 months, the baby is already well acquainted with complementary foods, eats vegetable and fruit purees, juices and dairy products. His attitude to food at this age changes, he distinguishes between tastes and knows what foods he likes. He actively studies everything that is on his parents' plate, so you can not be afraid to invite the baby to try something new. In addition, 11 months is the very age when the baby can begin to wean from breastfeeding.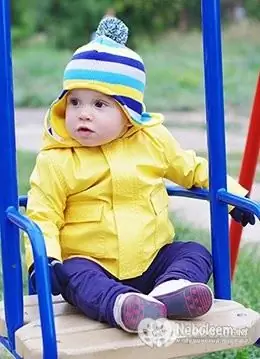 An 11-month-old child's menu can be diversified by boiled eggs or steamed omelet, boiled whole vegetables, fresh fruits, soups, chicken breast and bread. Adult food is not yet quite suitable for the baby, because the diet of an 11-month-old child should contain salt and sugar in limited quantities, fatty and fried foods should be completely excluded. Since the baby's teeth are actively growing at this age, the food may not be too finely grated. However, the meat on the menu of an 11-month-old child must be disassembled into fibers, the baby is not yet able to cope with it on his own.
From a five-day diet, the baby at 11 months switches to four meals a day. This moment can be stressful for the baby, so the refusal of the evening snack should be smooth, before laying down for some time you can give him a glass of milk with baby cookies.
11 months is the age of discoveries, new opportunities and skills for a child. The world around him gradually becomes clear to him, he learns to speak and walk, shows independence and interest in new subjects. Parents should pay as much attention as possible to their kids, because spending time together is the key to trusting relationships in the future. Do not underestimate the capabilities of an 11-month-old child, excessive custody can play a negative role in upbringing, because it will be difficult for a child to learn independence at an older age. Communication with peers and strangers is no less important for the kid, because a trip to kindergarten is not far off, where his social adaptation will begin.
YouTube video related to the article:
Found a mistake in the text? Select it and press Ctrl + Enter.
Recommended: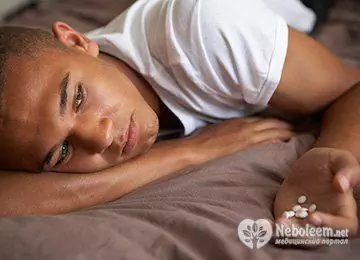 Drug addiction is a condition that manifests itself in the fact that a person taking medications, for one reason or another, cannot refuse them

In social psychology, individualization is one of the main stages of socialization. This is the process of the formation of a personality according to its individual properties

In psychology, interiorization is understood as the process by which interpersonal relationships are transformed into intrapersonal relationships

According to reviews, the egg diet is one of the fastest-acting. However, certain principles must be followed for it to be effective

Often women are interested in how to lose 2 kg quickly and without dieting. The best way to solve this problem is to do one fasting day every week