Table of contents: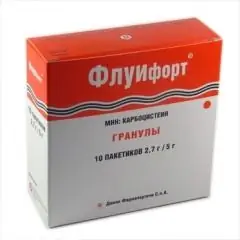 Video: Fluifort - Instructions For Use, Indications, Doses
Fluifort
Instructions for use:
1. Release form and composition
2. Indications for use
3. Contraindications
4. Method of application and dosage
5. Side effects
6. Special instructions
7. Drug interactions
8. Terms and conditions of storage
Prices in online pharmacies:
from 265 rubles.
Buy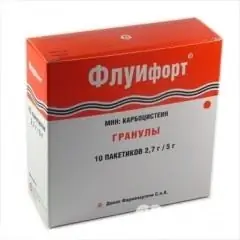 Fluifort is a mucolytic agent.
Release form and composition
granules for preparation of suspension for oral administration: from white to light yellow; ready-made suspension - light yellow, matte, with a citrus smell (5 g in sachets, 10 packages in a cardboard box);
syrup: dark yellow, transparent, with a characteristic cherry smell (100 ml in dark glass bottles, in a cardboard box 1 bottle complete with a dosage cup).
The active substance is carbocysteine lysine salt monohydrate:
1 bag of granules - 2.7 g;
100 ml syrup - 9 g.
Additional granule substances: polyvinylpyrrolidone, citric acid, mannitol, aspartame, orange juice (powder), orange flavor, cedar flavor.
Auxiliary components of the syrup: purified water, methyl parahydroxybenzoate, sucrose, caramel, cherry flavor.
Indications for use
Acute and chronic bronchopulmonary diseases, accompanied by the formation of viscous and difficult to separate sputum, including:
bronchitis;
tracheitis;
tracheobronchitis;
bronchiectasis;
bronchial asthma.
Inflammatory diseases of the paranasal sinuses and middle ear, accompanied by the formation of viscous and difficult to separate mucus, including:
adenoiditis;
sinusitis;
rhinitis;
otitis media.
Also Fluifort is used during the preparation of the patient for bronchography and bronchoscopy.
Contraindications
peptic ulcer and 12 duodenal ulcer in the acute phase;
phenylketonuria (for granules);
children under 1 year old - for syrup, up to 16 years old - for granules;
I trimester of pregnancy;
period of breastfeeding;
hypersensitivity to any component of the drug.
Carefully:
a history of gastric ulcer and 12 duodenal ulcer;
pregnancy in the II and III trimesters.
Method of administration and dosage
Fluifort should be taken orally. In the form of granules, the drug should be dissolved in water and mixed immediately before taking.
Adults are prescribed 15 ml of syrup 2-3 times a day or 1 sachet of granules a day.
For children, the drug is prescribed only in the form of a syrup. Single dose depending on their age:
1–5 years old - 2.5 ml;
over 5 years old - 5 ml.
The frequency of admission is 2-3 times a day.
Treatment, depending on the type of disease and the nature of its course, can last from 4 days to 6 months.
Side effects
Fluifort is generally well tolerated. Side effects are rare, temporary and go away on their own after dose reduction or drug withdrawal.
Possible adverse reactions:
from the digestive system: diarrhea, nausea, epigastric pain;
others: skin rash.
special instructions
Fluifort is not addictive or addictive.
The drug can be combined with physiotherapy treatments.
In the form of a syrup, the product contains sucrose, which should be taken into account by patients with diabetes mellitus and people who adhere to a low-calorie diet.
Drug interactions
Antitussives and m-anticholinergics can reduce the effectiveness of Fluifort.
Carbocisteine enhances the bronchodilator effect of theophylline, the effect of antibiotics and glucocorticosteroids.
Terms and conditions of storage
Store at a temperature not exceeding 25 ° C out of reach of children.
The shelf life of syrup is 2 years, granules - 3 years.
Fluifort: prices in online pharmacies
Drug name
Price
Pharmacy
Fluifort 90 mg / ml syrup 120 ml 1 pc.
265 RUB
Buy
Fluifort 2.7 g granules for the preparation of a suspension for oral administration, dosed 5 g 10 pcs.
RUB 291
Buy
Fluifort syrup 90mg / ml 120ml
372 r
Buy
Fluifort granules for suspension for internal approx. 2.7g 5g 10 pcs.
427 r
Buy
Information about the drug is generalized, provided for informational purposes only and does not replace the official instructions. Self-medication is hazardous to health!
Recommended: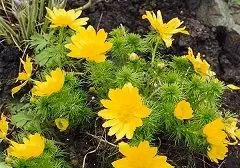 Adonis is a herbaceous plant from the genus of buttercups. The pharmaceutical industry produces on the basis of adonis tincture and tablets of Adonizid, which are prescribed for cardiac neurosis, vegetative vascular dystonia, etc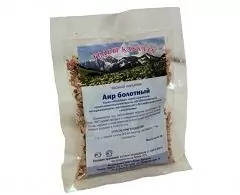 Calamus marsh has a beneficial effect on digestion and reduces gas formation in the intestines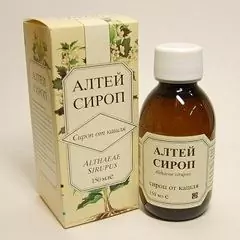 Marshmallow is a medicinal plant with expectorant and anti-inflammatory properties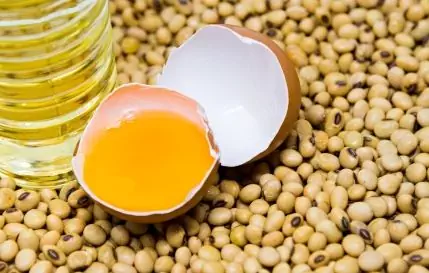 Vitamin B5 is a water-soluble vitamin (aka calcium pantothenate or pantothenic acid). Takes part in the metabolism of amino acids, fats and carbohydrates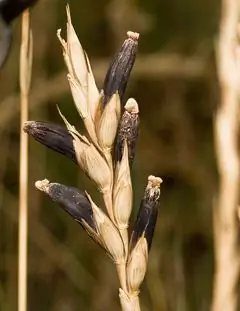 Ergot is a parasitic fungus of the ergot family found on some cereals, most often on ears of wheat and rye. In official medicine, drugs made from ergot alkaloids are used to treat nervous disorders, migraines, and uterine bleeding. In folk medicine, ergot is used for headaches, migraines, mental disorders, and also as a vasodilator in the treatment of hypertension