Table of contents: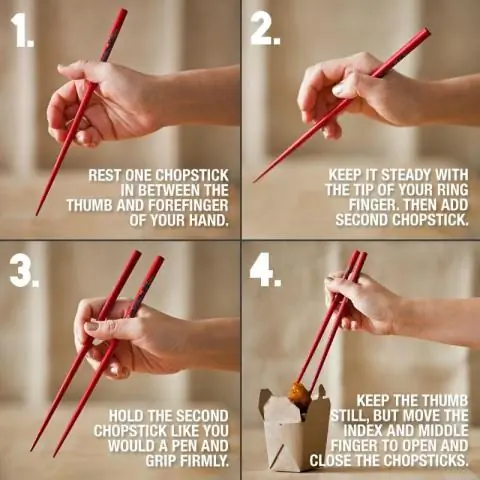 Video: Noben - Instructions For The Use Of Capsules, Analogues, Reviews, Price
Noben
Noben: instructions for use and reviews
1. Release form and composition
2. Pharmacological properties
3. Indications for use
4. Contraindications
5. Method of application and dosage
6. Side effects
7. Overdose
8. Special instructions
9. Drug interactions
10. Analogs
11. Terms and conditions of storage
12. Terms of dispensing from pharmacies
13. Reviews
14. Price in pharmacies
Latin name: Noben
ATX code: N06BX13
Active ingredient: idebenone (idebenone)
Manufacturer: JSC "Binnopharm", Moskhimfarmpreparaty them. N. A. Semashko, Russia
Description and photo update: 2019-13-08
Prices in pharmacies: from 500 rubles.
Buy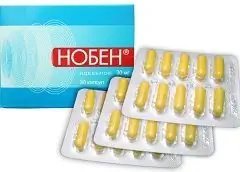 Noben is a drug that has a nootropic effect.
Release form and composition
Noben is produced in the form of capsules: yellow, size No. 1, the capsules contain granules of granules and powder of yellow-orange or yellow color with white and orange splashes (in blisters of 10 pcs., 1-3, 6 or 12 packs in cardboard box).
1 capsule contains:
Active ingredient: idebenone - 30 mg;
Additional components: magnesium stearate, microcrystalline cellulose, potato starch, lactose, low molecular weight povidone.
Pharmacological properties
Pharmacodynamics
Idebenone improves metabolic processes in the brain, activating the synthesis of ATP and glucose and improving blood supply and oxygenation of brain tissues. The substance ensures the elimination of lactates and is an antioxidant, inhibiting lipid peroxidation and protecting the membranes of mitochondria and neurons from damage.
Noben is characterized by a nootropic effect, expressed in neuroprotective and psychostimulating effects. From the first days of treatment, the drug demonstrates antidepressant and antiasthenic properties. Mnemotropic and nootropic effects appear 20-25 days after the start of therapy.
Pharmacokinetics
Idebenone is absorbed in the digestive tract rather quickly: the maximum concentration of the substance in the blood is reached 4 hours after ingestion. The half-life is approximately 18 hours. The active ingredient Noben freely penetrates the blood-brain barrier in large quantities and is well distributed in the brain tissues. Idebenone does not show a cumulative tendency even during long-term treatment. The drug is metabolized in the liver and excreted in urine and faeces.
Indications for use
Psychoorganic syndrome against the background of age-related involutional changes in the brain and cerebrovascular accidents;
Cerebraasthenic disorders of traumatic, vascular, psychogenic (neurasthenia) and combined genesis, which manifest themselves in the form of impaired attention and / or memory, decreased overall activity and intellectual abilities, emotional instability, headache, asthenic, asthenic-depressive and moderately expressed depressive conditions, noise in the ears, dizziness.
Contraindications
Renal failure (chronic);
Hypersensitivity to drug components.
According to the instructions, Noben should be used with caution in women during pregnancy and lactation.
Instructions for use of Noben: method and dosage
Noben should be taken orally, preferably after a meal.
Single dose - 1 capsule, frequency of administration - 2-3 times a day, while the last dose should be taken before 17:00.
The duration of the treatment course is from 1.5 to 2 months. The courses can be repeated up to 3 times a year (determined by the severity of symptoms).
Side effects
During Noben's therapy, it is possible to develop disorders of the nervous system (in the form of headache, mental agitation, sleep disorders).
Allergic reactions and dyspeptic symptoms can also occur.
Overdose
An overdose symptom is considered to be an increase in the severity of side effects. In this case, it is recommended to immediately wash the stomach, take activated charcoal and undergo a course of symptomatic therapy.
special instructions
Drivers of transport and other patients whose professional activities are associated with the need to have quick mental and motor reactions cannot be taken by Noben while working.
Drug interactions
Information about the interaction of Noben with other drugs is not presented.
Analogs
Noben's analogs are: Amilonosar, Vinpocetine, Glycine, Cavinton, Cortexin, Lucetam, Nootropil, Omaron, Piracetam, Thiocetam, Cerebrolysin, Encephabol, Idebenone, Neuromet, Celestab.
Terms and conditions of storage
Store in a dark, dry place out of reach of children at temperatures up to 30 ° C.
The shelf life is 3 years.
Terms of dispensing from pharmacies
Dispensed by prescription.
Reviews about Noben
Almost all reviews about Noben are expressed positively. It is extremely rare to find negative reviews of the drug, mainly related not to its effectiveness, but to increased excitability and problems with falling asleep caused by taking idebenone in high doses or at night.
Many patients note the success of treatment, the speed of action and the absence of side reactions in the treatment of emotional disorders, depression, cerebral circulation disorders, and neurological diseases. Idebenone has a good effect on the ability to perform intellectual activity, improves concentration and improves memory. However, the Noben treatment regimen must be developed by a specialist.
Price for Noben in pharmacies
The approximate price for Noben in pharmacies is 502–738 rubles (for a pack of 30 capsules).
Noben: prices in online pharmacies
Drug name
Price
Pharmacy
Noben 30 mg capsule 30 pcs.
RUB 500
Buy
Noben caps. 30mg n30
RUB 531
Buy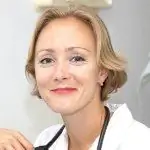 Anna Kozlova Medical journalist About the author
Education: Rostov State Medical University, specialty "General Medicine".
Information about the drug is generalized, provided for informational purposes only and does not replace the official instructions. Self-medication is hazardous to health!
Popular by topic