Table of contents: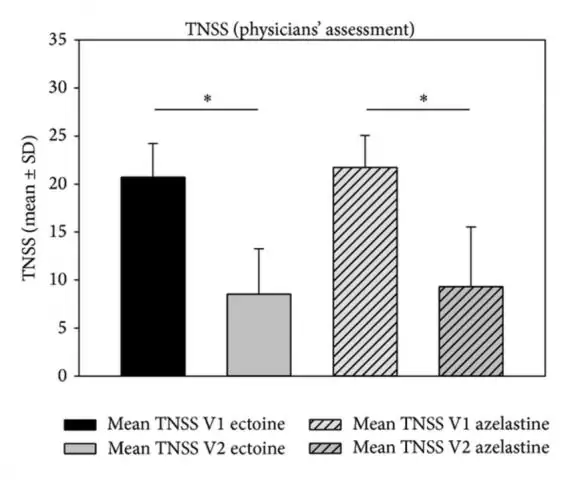 Video: Cromoglycic Acid - Instructions For Use In Capsules, Reviews, Price, Analogues
Cromoglycic acid
Cromoglycic acid: instructions for use and reviews
1. Release form and composition
2. Pharmacological properties
3. Indications for use
4. Contraindications
5. Method of application and dosage
6. Side effects
7. Overdose
8. Special instructions
9. Application during pregnancy and lactation
10. Use in childhood
11. Drug interactions
12. Analogs
13. Terms and conditions of storage
14. Terms of dispensing from pharmacies
15. Reviews
16. Price in pharmacies
Latin name: Cromoglicic acid
ATX code: A07EB01, R03BC01, S01GX01
Active ingredient: cromoglicic acid (Cromoglicic acid)
Producer: Obninsk Chemical-Pharmaceutical Company, CJSC (Russia)
Description and photo update: 2019-24-07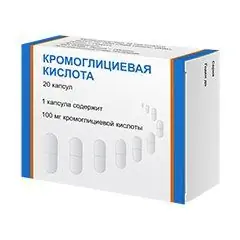 Cromoglycic acid is an anti-allergic drug, a stabilizer of mast cell membranes.
Release form and composition
Dosage form of Cromoglycic acid - capsules: solid gelatinous, size No. 2, with a white cap and body, inside filled with a white or almost white powder; the presence of seals of the capsule mass in the form of a tablet or a column is possible, which crumble when pressed with a glass rod (in a cardboard box 1 polymer or polypropylene jar with first opening control, containing 100 capsules, or 1, 2, 3, 4, 5 or 10 packs of cell contour containing 10 capsules) and instructions for the use of Cromoglycic acid.
Composition of 1 capsule:
active substance: sodium cromoglycate - 100 mg;
auxiliary components: titanium dioxide (E 171) - 2%, gelatin - up to 100%.
Pharmacological properties
Pharmacodynamics
Cromoglycic acid is an antiallergic agent that has a membrane stabilizing effect. The drug prevents the degranulation of mast cells and the release of leukotrienes, bradykinin, histamine and other biologically active substances from them. Its reception prevents the development, but does not eliminate the manifestations of immediate allergic reactions.
When administered orally in patients with mastocytosis, relief of symptoms from the skin (itching and urticaria) and gastrointestinal tract (abdominal pain, diarrhea) is noted after 14–42 days from the start of therapy and lasts for 14–21 days.
Pharmacokinetics
The absorption of sodium cromoglycate from the gastrointestinal tract after oral administration is low (<1% of the dose), but its systemic clearance is high (plasma clearance is 7.9 ± 0.9 ml per minute per 1 kg). This prevents the accumulation of the drug. Plasma protein binding is approximately 65%. Sodium cromoglycate is not metabolized. It is excreted by the kidneys and intestines unchanged in approximately equal proportions.
Indications for use
food allergy (with proven allergen presence) - in combination with a diet that limits the intake of the allergen, or as monotherapy;
ulcerative colitis (UC) - in combination with sulfasalazine / glucocorticosteroids as an adjuvant, as well as the drug of choice for hypersensitivity to sulfasalazine.
Contraindications
Absolute:
age under 2 years old;
individual intolerance to the components of the drug.
With caution, under medical supervision, Cromoglycic acid is used during pregnancy.
Cromoglycic acid, instructions for use: method and dosage
Capsules or a solution prepared from their contents are taken orally. To prepare the solution, the powder is poured into a glass, poured with 1 teaspoon of hot boiled water, and then diluted with 2 teaspoons of cold water.
In cases of food allergies, cromoglycic acid is taken 15–20 minutes before meals. The initial dose for children aged 2 to 14 years is 1 capsule (100 mg) 4 times a day; for children over 14 years old and adults - 2 capsules 4 times a day. The maximum dose should not exceed 40 mg per 1 kg of body weight per day.
The dosage of the drug can be reduced to a minimum when a stable therapeutic effect is achieved, ensuring the absence of manifestations of pathology.
In cases where, for any reason, it is not possible to avoid eating food containing allergens, it is recommended to take 1 dose of the drug 15 minutes before meals. The optimal dose is selected by the doctor on an individual basis, but it should be at least 1 and not more than 5 capsules.
If you accidentally miss taking the next dose of the drug, you should take it as soon as possible. If the time coincides with the next dose, the missed dose is not taken.
Side effects
While taking cromoglycic acid, pain in the joints, skin rash, abdominal discomfort, nausea, diarrhea, vomiting may appear; extremely rarely - allergic reactions.
Overdose
Due to the fact that the drug is absorbed in an insignificant amount, its overdose is unlikely.
If an overdose is suspected, it is recommended to establish medical supervision for the patient and, if necessary, prescribe symptomatic therapy.
special instructions
If there is a history of indications of anaphylactic shock or other life-threatening conditions that develop as a result of food intake, Cromoglycic acid is not used as an adjuvant.
The patient should be informed that the drug should be used regularly.
Influence on the ability to drive vehicles and complex mechanisms
Studies on the effect of the drug on the ability to drive vehicles or work with complex mechanisms have not been conducted.
Application during pregnancy and lactation
During pregnancy, especially in the first trimester, the use of the drug is possible only under medical supervision. As with other drugs, caution must be exercised.
The available experience with the use of cromoglycic acid during pregnancy confirms the absence of an adverse effect on the development of the fetus. It is recommended to prescribe capsules only when the need for their use is obvious.
There are no data confirming the intake of sodium cromoglycate in breast milk. Based on the physicochemical properties of the active substance, it can be considered unlikely that it will be excreted in breast milk. There were no reports from nursing mothers taking the drug that would confirm any adverse effects of the drug on the child.
Pediatric use
Patients under 2 years of age are not prescribed cromoglycic acid.
Drug interactions
With the simultaneous treatment with sodium cromoglycate and glucocorticosteroids, it is possible to reduce the dose of the latter, and in some cases, to completely cancel them.
When the dose of glucocorticosteroids is reduced, the patient should be under close medical supervision. The rate of reduction of their dose should not exceed 10% in 7 days.
Analogs
The analogs of Cromoglycic acid are: Hi-Krom, Kromospir, Kropoz, Dipolkrom, Nalkrom, Kromitsil-SOLOpharm, Intal, Stadaglycin, Taleum, Cromolin, Ifiral, Kuzikrom, Vividrin, Sodium cromoglycate, Kromogen Lungo Respiratory, Kromogen.
Terms and conditions of storage
Store in a place protected from light and moisture at temperatures up to 30 ° C. Keep out of the reach of children.
The shelf life is 3 years.
Terms of dispensing from pharmacies
Dispensed by prescription.
Reviews about Cromoglycic acid
According to reviews, Cromoglycic acid is a safe and effective drug for food allergies. Among the advantages are the development of resistance to allergens, the possibility of eating foods that were previously allergic, as well as the absence of side effects in the form of drowsiness or lethargy, usually appearing against the background of taking similar medications.
Of the shortcomings, the most often mentioned are the need for long-term intake of capsules on a strict schedule, the high cost of the drug, as well as the inability to use it in children under the age of 2 years.
Price for Cromoglycic acid in pharmacies
The approximate price for Cromoglycic acid (100 capsules in a package) is 2796–3100 rubles.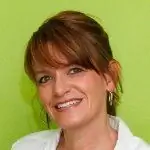 Maria Kulkes Medical journalist About the author
Education: First Moscow State Medical University named after I. M. Sechenov, specialty "General Medicine".
Information about the drug is generalized, provided for informational purposes only and does not replace the official instructions. Self-medication is hazardous to health!
Popular by topic