Table of contents: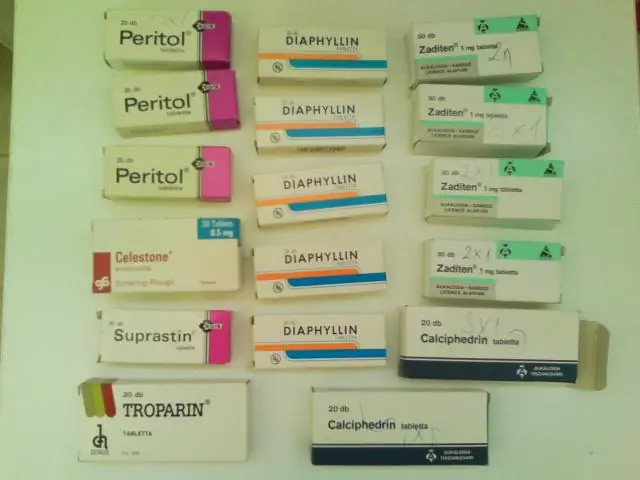 Video: Corinfar Retard 20 Mg - Instructions For Use, Price, Indications
Corinfar retard
Corinfar retard: instructions for use and reviews
1. Release form and composition
2. Pharmacological properties
3. Indications for use
4. Contraindications
5. Method of application and dosage
6. Side effects
7. Overdose
8. Special instructions
9. With impaired renal function
10. In case of impaired liver function
11. Drug interactions
12. Analogs
13. Terms and conditions of storage
14. Terms of dispensing from pharmacies
15. Reviews
16. Price in pharmacies
Latin name: Corinfar retard
ATX code: C08CA05
Active ingredient: Nifedipine (Nifedipinum)
Manufacturer: Pliva Hrvatska, doo Croatia
Description and photo update: 2018-25-10
Prices in pharmacies: from 85 rubles.
Buy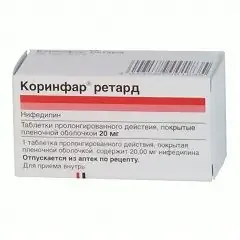 Corinfar retard is a slow calcium channel blocker.
Release form and composition
The dosage form of the drug Corinfar retard - tablets of prolonged action, film-coated: round, biconvex, yellow (10 pieces in a blister, 50 or 100 pieces in a bottle, in a cardboard box, 3 blisters or 1 bottle each).
Composition of 1 tablet:
active substance: nifedipine - 20 mg;
auxiliary components: lactose monohydrate, potato starch, microcrystalline cellulose, K-25 povidone, magnesium stearate;
film shell: hypromellose, macrogol 6000, macrogol 35000, quinoline yellow dye, titanium dioxide, talc.
Pharmacological properties
Pharmacodynamics
The active ingredient of Corinfar retard is nifedipine, a 1,4-dihydropyridine derivative, which is a selective slow calcium channel blocker (BMCC). It has antianginal and hypotensive effects. Reduces the flow of calcium ions (Ca 2+) into cardiomyocytes and smooth muscle cells of coronary and peripheral arteries. When taken in high doses, it is able to inhibit the release of Ca 2+ from intracellular stores, when taken in therapeutic doses, it normalizes the transmembrane current of Ca 2+… Nifedipine enhances coronary blood flow, improving blood supply to the ischemic zones of the myocardium, without causing the stealing phenomenon, activates the functioning of collaterals. Does not affect the tone of the veins. Reduces the total peripheral vascular resistance due to the expansion of peripheral arteries, reduces myocardial tone, afterload and oxygen demand. Virtually no effect on sinoatrial (Kisa - Flaka) and atrioventricular (Ashoff - Tavara) nodes. The antiarrhythmic effect of nifedipine is weak. The drug affects renal blood flow, increasing it and causing mild natriuresis. The negative chronotropic, dromotropic and inotropic effects of nifedipine are counterbalanced by reflex activation of the sympathoadrenal system and an increase in heart rate in response to peripheral vasodilation.
The effect of the drug occurs in 20 minutes and lasts 12 hours.
Pharmacokinetics
Corinfar retard has a high absorption - over 90%. Its bioavailability is 50–70% and increases when taken simultaneously with food. Nifedipine has a first pass effect through the liver. After a single dose of 20 mg, the maximum concentration in the blood plasma is 28.3 mg / ml and is reached in 0.9–3.7 hours.
The substance crosses the placental and blood-brain barriers, and is also found in breast milk. The connection with blood proteins is 95%.
The drug is completely metabolized in the liver, excreted mainly by the kidneys, and about 20% in the bile. The half-life of nifedipine is 2–5 hours. With prolonged use of the drug (2-3 months), tolerance develops.
In liver failure, the total clearance decreases and the half-life increases.
Indications for use
Indications for Corinfar retard are:
chronic stable angina pectoris (exertional angina);
vasospastic angina (variant angina, Prinzmetal's angina);
arterial hypertension.
Contraindications
Absolute:
arterial hypotension (with systolic pressure ˂ 90 mm Hg);
severe aortic stenosis;
cardiogenic shock, collapse;
unstable angina;
decompensation of chronic heart failure;
acute myocardial infarction (first 28 days);
use in conjunction with rifampicin;
pregnancy I trimester and lactation period;
increased sensitivity to the components of Corinfar retard, as well as other derivatives of 1,4-dihydropyridine.
Relative:
severe mitral stenosis;
hypertrophic obstructive cardiomyopathy;
severe tachycardia or bradycardia;
sick sinus syndrome;
malignant arterial hypertension;
hypovolemia;
myocardial infarction with left ventricular failure;
severe disorders of cerebral circulation;
obstruction of the gastrointestinal tract;
hemodialysis;
renal and hepatic impairment;
pregnancy (II and III trimesters);
joint administration with beta-blockers and digoxin;
age up to 18 years.
Instructions for the use of Corinfar retard: method and dosage
Corinfar retard tablets are taken whole after meals with plenty of liquid. The dose of the drug is selected individually, depending on the severity of the disease and the patient's susceptibility.
Patients with concomitant severe cerebrovascular diseases, as well as elderly patients, require reduced doses.
Recommended dosage:
chronic stable and vasospastic angina: 20 mg (1 tablet) 2 times a day, if necessary, it is possible to increase the dose to 40 mg 2 times a day. The maximum dose is 80 mg / day;
Essential hypertension: 20 mg 2 times a day, if necessary, it is possible to increase the dose to 40 mg 2 times a day. The maximum dose is 80 mg / day. The interval between taking the drug should be about 12 hours, but not less than 4 hours.
The duration of therapy with Corinfar retard is determined by the doctor. In the case when high doses of the drug are prescribed, treatment should be completed gradually, due to the risk of developing a withdrawal syndrome.
Side effects
cardiovascular system: palpitations, arrhythmia, tachycardia, peripheral edema (legs, ankles, feet), manifestations of excessive vasodilation (development or worsening of heart failure, asymptomatic lowering of blood pressure, skin flushing, flushing to the skin of the face, feeling of heat), pronounced lowering blood pressure, syncope. In some cases, especially at the beginning of treatment or with an increase in the dose, angina attacks and the development of myocardial infarction were noted, these symptoms require immediate discontinuation of the drug;
nervous system: dizziness, headache, fatigue, general weakness, drowsiness. With prolonged use of high doses: tremor, paresthesia of the extremities, extrapyramidal disorders, depression;
digestive system: nausea, diarrhea, constipation, dry mouth, increased appetite, flatulence, gingival hyperplasia. With prolonged use, liver dysfunction is possible (increased activity of transaminases, intrahepatic cholestasis);
musculoskeletal system: myalgia, arthritis, joint swelling;
allergic reactions: itching, urticaria, exanthema, autoimmune hepatitis, photodermatitis, anaphylactic reactions, exfoliative dermatitis;
hematopoietic organs: leukopenia, anemia, thrombocytopenia, thrombocytopenic purpura, agranulocytosis;
urinary system: deterioration of renal function in patients with renal failure, increased urine output at the beginning of the drug intake;
other: visual impairment, gynecomastia, galactorrhea, pulmonary edema, hyperglycemia, weight gain.
Overdose
Symptoms of an overdose of Corinfar retard: facial flushing, headache, inhibition of sinus node function, prolonged marked decrease in blood pressure, tachycardia, bradycardia, bradyarrhythmia. In severe cases: loss of consciousness, coma.
Symptomatic treatment is indicated.
For the treatment of severe poisoning, it is recommended to wash the stomach and, if necessary, the small intestine, and take activated carbon. The antidote is calcium preparations, intravenous administration of a 10% solution of calcium chloride or calcium gluconate is shown, followed by switching to a long infusion.
With a pronounced decrease in blood pressure, dopamine, dobutamine, adrenaline or norepinephrine are slowly injected intravenously. Blood glucose and electrolytes should be monitored.
In case of development of heart failure, intravenous administration of strophanthin is recommended.
In case of conduction disturbances, atropine, isoprenaline are indicated, an artificial pacemaker may be required.
Hemodialysis is ineffective. Plasmapheresis is recommended.
special instructions
During the period of taking Corinfar retard 20 mg, the use of grapefruit juice is contraindicated, since it inhibits the metabolism of nifedipine in the body. Ethanol intake is also contraindicated.
At the beginning of treatment with Corinfar retard, angina pectoris may occur.
In patients with severe heart failure, increasing the dose of the drug should be carried out with extreme caution.
With severe obstructive cardiomyopathy, there is a risk of an increase in the frequency, severity and duration of angina attacks after taking nifedipine, which requires discontinuation of the drug.
In the event of an impending surgical operation, it is advisable to inform the anesthesiologist about the patient's treatment with nifedipine.
Taking nifedipine can cause failed in vitro fertilization, as there have been cases when BMCC caused changes in the head of the sperm, which led to a violation of their function.
When taking Corinfar retard, according to indications, it is possible to obtain a false-positive result of a direct Coombs' reaction and laboratory tests for antinuclear antibodies.
Nifedipine can cause a false-overestimated result in the spectrophotometric determination of vanilyl mandelic acid in urine. When performing tests using high performance liquid chromatography, nifedipine does not affect the results.
Influence on the ability to drive vehicles and complex mechanisms
Care should be taken when driving vehicles and other complex mechanisms that require the speed of psychomotor reactions during the period of treatment with Corinfar retard.
With impaired renal function
According to the instructions, Corinfar retard should be used with extreme caution in patients with irreversible renal failure who are on hemodialysis, who have a reduced total blood count and high blood pressure, due to the risk of a sharp fall.
If liver function is impaired
This group of patients needs careful monitoring. If necessary, it is possible to reduce the dose of Corinfar retard or use another dosage form of nifedipine.
Drug interactions
rifampicin: combined use is contraindicated;
beta-blockers: co-administration should be carried out under close medical supervision due to the risk of an excessive decrease in blood pressure and aggravation of symptoms of heart failure;
antihypertensive drugs, tricyclic antidepressants, nitrates, cimetidine, inhalation anesthetics, diuretics: may enhance the hypotensive effect of nifedipine;
amiodarone, quinidine: their negative inotropic effect is enhanced; nifedipine reduces the concentration of quinidine in the blood plasma;
sympathomimetics, non-steroidal anti-inflammatory drugs (NSAIDs), estrogens: reduce the hypotensive effect of nifedipine;
nitrates: risk of increased tachycardia;
diazepam: inhibits the metabolism of nifedipine, and therefore may require a decrease in its dose;
digoxin, theophylline: their concentration in blood plasma increases;
cephalosporins: their bioavailability may increase by 70%;
indirect anticoagulants (coumarin and indandione derivatives), anticonvulsants, NSAIDs, quinine, salicylates, sulfinpyrazone: the risk of an increase in the concentration of these drugs in the blood plasma;
alpha-blockers (for example, prazosin): nifedipine inhibits the metabolism of these drugs, which leads to an increase in the hypotensive effect;
vincristine: its excretion from the body slows down, and therefore it is recommended to reduce the dose of vincristine in order to avoid increased side effects;
lithium preparations: it is possible to increase their toxic effect, nausea, vomiting, diarrhea, ataxia, tremors, tinnitus;
procainamide, quinidine and other drugs that cause prolongation of the QT interval: the risk of prolongation of the QT interval increases;
disopyramide, flecainide: risk of increased inotropic effect, coadministration requires caution;
drugs that inhibit the cytochrome P450 3A system: cause an increase in the concentration of nifedipine in the blood plasma;
carbamazepine and phenobarbital are able to reduce the concentration of nifedipine in blood plasma;
valproic acid can increase the plasma concentration of nifedipine in the blood.
Analogs
Analogs of Corinfar retard are Adalat, Kaltsigard retard, Kordaflex, Kordipin, Nifedipin, Nifecard CL, Osmo-Adalat, Fenigidin.
Terms and conditions of storage
Store away from light, at a temperature not exceeding 25 ° C. Keep out of the reach of children.
Shelf life is 5 years.
Terms of dispensing from pharmacies
Dispensed by prescription.
Reviews of Corinfar retard
Reviews of Corinfara retard are mostly positive. Its effectiveness is noted in reducing blood pressure in a short time. At the same time, patients report some side effects.
Price for Corinfar retard in pharmacies
The approximate price for Corinfar retard 20 mg is 160 rubles. for 50 tablets per pack.
Corinfar retard: prices in online pharmacies
Drug name
Price
Pharmacy
Corinfar retard 20 mg film-coated tablets of prolonged action 30 pcs.
RUB 85
Buy
Corinfar Retard tablets p.o. prolonged action 20mg 30 pcs.
RUB 111
Buy
Corinfar retard 20 mg film-coated tablets of prolonged action 50 pcs.
119 RUB
Buy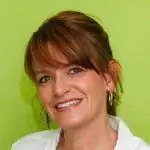 Maria Kulkes Medical journalist About the author
Education: First Moscow State Medical University named after I. M. Sechenov, specialty "General Medicine".
Information about the drug is generalized, provided for informational purposes only and does not replace the official instructions. Self-medication is hazardous to health!
Popular by topic