Table of contents: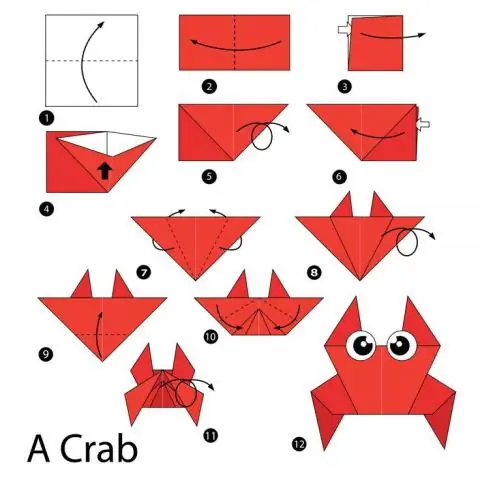 Video: Newvelong - Instructions For Use, Price, Reviews, Tablet Analogues
Newvelong
Newvelong: instructions for use and reviews
1. Release form and composition
2. Pharmacological properties
3. Indications for use
4. Contraindications
5. Method of application and dosage
6. Side effects
7. Overdose
8. Special instructions
9. Application during pregnancy and lactation
10. Use in childhood
11. In case of impaired renal function
12. For violations of liver function
13. Use in the elderly
14. Drug interactions
15. Analogs
16. Terms and conditions of storage
17. Terms of dispensing from pharmacies
18. Reviews
19. Price in pharmacies
Latin name: Newvelong
ATX code: N06AX16
Active ingredient: venlafaxine (Venlafaxine)
Producer: Laboratorios Liconsa, S. А (Laboratorios Liconsa, SA) (Italy)
Description and photo update: 03.10.2019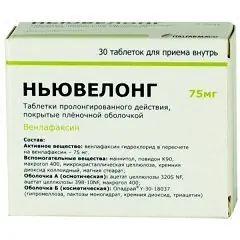 Newvelong is a drug with an antidepressant effect.
Release form and composition
The drug is available in the form of tablets of prolonged action, film-coated: biconvex, round, having a hole on one side, the color of the film shell is white (3 blisters together with instructions for the use of Newvelong in a carton box, each blister contains 10 tablets).
Composition of one prolonged-release film-coated tablet:
active ingredient: venlafaxine (in the form of venlafaxine hydrochloride) - 75, 150 or 225 mg;
additional ingredients: povidone K-90, MCC (microcrystalline cellulose), magnesium stearate, mannitol, macrogol, colloidal silicon dioxide;
shell A (osmotic): macrogol, cellulose acetate 398-10 NF, cellulose acetate 320S NF;
shell B (cosmetic): Opadray Y-30-18037 (lactose monohydrate, triacetin, hypromellose, silicon dioxide).
Pharmacological properties
Pharmacodynamics
Venlafaxine is a structurally novel antidepressant that is a racemate with two active enantiomers. The antidepressant effect of the drug is due to its potentiating effect on neurotransmitter activity in the central nervous system (central nervous system).
Venlafaxine and O-desmethylvenlafaxine (the major metabolite of venlafaxine) are weak dopamine reuptake inhibitors and strong serotonin and norepinephrine reuptake inhibitors. The inhibition of serotonin reuptake by venlafaxine is weaker than that of selective serotonin reuptake inhibitors.
Pharmacokinetics
Pharmacokinetic parameters of venlafaxine:
absorption: with a single dose of venlafaxine, at least 92% of the dose taken is absorbed internally. Absolute bioavailability varies within 45%. The maximum plasma concentration of venlafaxine and O-desmethylvenlafaxine after a single tablet dose is 6 ± 1.5 and 8.8 ± 2.2 hours, respectively;
distribution: venlafaxine binds to plasma proteins by 27%, O-desmethylvenlafaxine - by 30%;
metabolism: venlafaxine undergoes a pronounced first pass metabolism in the liver, where, with the participation of cytochrome P 450 (isoenzyme CYP2D6), the active metabolite O-desmethylvenlafaxine is formed. The isoenzymes CYP3A3 and CYP3A4 are also involved in the process, under the influence of which venlafaxine decomposes to N-desmethylvenlafaxine and other metabolites. With a reduced activity of the isoenzyme CYP2D6, patients have a large exposure of venlafaxine (2-3 times) and a lower exposure of O-desmethylvenlafaxine (2-3 times);
excretion: plasma clearance of venlafaxine and O-desmethylvenlafaxine is 1.3 and 0.4 l / h / kg, respectively. T 1/2 (half-life) of a prolonged-release drug is limited by the absorption rate and is equal to 15 ± 6 hours. T 1/2 of O-desmethylvenlafaxine - 11 hours. Approximately 87% of venlafaxine is excreted mainly by the kidneys within 2 days from the moment of taking Newvelong, of which 5% - unchanged, 26% - in the form of conjugated O-desmethylvenlafaxine, 29% - in the form of unconjugated O-desmethylvenlafaxine, 27% - in the form of other inactive metabolites.
The patient's gender and age do not significantly affect the pharmacokinetics of venlafaxine.
Long-term use of Newvelong did not cause accumulation of venlafaxine or O-desmethylvenlafaxine in healthy people.
In patients with moderate or severe renal / hepatic insufficiency, a decrease in the metabolism of venlafaxine and the excretion of O-desmethylvenlafaxine was recorded, which was the cause of an increase in the maximum concentration of the substance in the blood plasma, a decrease in clearance and an extension of T 1/2. The decrease in total drug clearance was most pronounced in patients with creatinine clearance (CC) less than 30 ml / min.
The use of Newvelong tablets simultaneously with food does not affect either the degree of absorption of venlafaxine, or the subsequent formation of its main metabolite, O-desmethylvenlafaxine.
Indications for use
Newvelong is prescribed for the treatment of depression, as well as for the prevention of relapse of the disease.
Contraindications
Absolute:
glucose-galactose malabsorption, lactase deficiency, lactose intolerance;
combined use with monoamine oxidase inhibitors;
children and adolescents under 18 years of age;
breast-feeding;
period of pregnancy;
hypersensitivity to the active ingredient of the drug or any excipients included in its composition.
Relative (Newvelong tablets are used with precautions):
hepatic or renal impairment;
the combined use of diuretics;
dehydration;
hypovolemia, hyponatremia;
predisposition to bleeding from the mucous membranes and skin;
a history of convulsions;
angle-closure glaucoma;
intraocular hypertension;
arterial hypertension;
tachycardia;
unstable angina;
myocardial infarction (recently transferred);
a history of manic conditions;
suicidal tendencies.
Newvelong, instructions for use: method and dosage
Newvelong tablets are taken orally with food and water. Frequency rate of application - 1 time per day, morning or evening, preferably at the same time. It is not recommended to chew the tablets.
The daily dose effective for the relief of severe depressive episodes varies between 75-225 mg. Treatment with Newvelong should be started with 75 mg of venlafaxine once a day. If the dosage regimen is selected correctly, then after 2-4 weeks the effect will be noticeable. In the absence of a satisfactory clinical result, the daily dose can be increased to 150 mg, and subsequently to 225 mg. The maximum permissible daily dose of 375 mg should not be exceeded, since there is insufficient reliable data on the safety of high doses. If it is necessary to prescribe high doses of venlafaxine, the patient should be closely monitored by a specialist. The interval between dose increases should be about 2 weeks or more, the minimum interval between dose increases is 4 days. If there is no effect after 2-4 weeks of therapy, the drug should be discontinued.
The use of Newvelong as a maintenance therapy can be long-term. It is generally accepted that it takes 4 to 6 months to stop acute attacks of deep depression. Some patients may need longer treatment. The effectiveness of long-term use of the drug should be regularly evaluated by a doctor for each patient individually.
Discontinuation of antidepressant therapy can trigger withdrawal symptoms. To prevent the appearance of unpleasant symptoms, the withdrawal of the drug should be gradual: with a course of treatment lasting 6 weeks or more, Newvelong should be canceled for at least 2 weeks, taking into account the dose, duration of therapy and the individual characteristics of the patient.
Patients with impaired renal function, in whom the glomerular filtration rate varies between 10–70 ml per minute, should reduce the daily dose of antidepressant by ¼ – ½ of the usual.
Patients on hemodialysis need to reduce the daily dose by ½ of the usual and take it after the end of the session.
Patients with moderate hepatic impairment need to reduce the daily dose of Newvelong by ½ of the usual dose or more.
Side effects
When taking Newvelong, it can be difficult to distinguish symptoms of depression from adverse reactions associated with the use of the drug. The severity of most side effects is in direct proportion to the dose taken.
The incidence of undesirable effects is classified as follows: very common (> 1/10); often (from> 1/100 to 1/1000 to 1/10 000 to <1/1000); very rare (<1/10 000, including individual reports):
nervous system: often - increased muscle tone, tremor, aggression, nervousness, abnormal dreams, drowsiness, insomnia, headache, dizziness, sedation, paresthesia, orgasmic disorders in men, fatigue, weakness, yawning, anorexia, loss of appetite, asthenia; infrequently - hallucinations, myoclonus, agitation, apathy, orgasmic disorders in women; rarely - mania or hypomania, akathisia, convulsions, neuroleptic malignant syndrome, serotonergic syndrome; very rarely - extrapyramidal reactions (including dyskinesia and dystonia), delirium, tardive dyskinesia;
genitourinary system: often - impaired urination (most often - intermittent urination), decreased libido, erectile dysfunction, ejaculation disorders in men; infrequently - urinary retention; menorrhagia, violation of orgasm in women;
endocrine system: very rarely - hyperprolactinemia;
immune system: infrequently - photosensitization; very rarely - anaphylaxis;
skin: often - increased sweating (including profuse sweating at night); infrequently - rash, photosensitivity, alopecia, dermatitis; very rarely - pruritus, pruritus, urticaria, Stevens-Johnson syndrome, exudative erythema multiforme;
musculoskeletal system: very rarely - rhabdomyolysis;
heart and blood vessels: often - ecchymosis, bleeding from the mucous membranes, vasodilation (most often felt as hot flashes), increased blood pressure (blood pressure); infrequently - fainting, decreased blood pressure, arrhythmias (including tachycardia), postural hypotension; rarely - bleeding from the gastrointestinal tract (gastrointestinal tract), hemorrhage (including cerebral hemorrhage); very rarely - heart failure, decompensation of heart failure, ventricular tachycardia (including Torsades de pointes), ventricular fibrillation, expansion of the QRS complex and prolongation of the QT interval;
digestive tract: often - dyspepsia, dry mouth, loss of appetite, nausea, vomiting, constipation; infrequently - impaired liver function tests, diarrhea, changes in taste, bruxism; rarely - hepatitis; very rarely - pancreatitis;
metabolism and nutrition: often - hypercholesterolemia (the appearance is often due to a long period of treatment and, possibly, taking large doses), weight loss; infrequently - weight gain, hyponatremia; rarely - syndrome of inappropriate antidiuretic hormone secretion;
sense organs: often - anomalies of perception, mydriasis, accommodation disorders; infrequently - tinnitus;
respiratory organs: very rarely - chest pain, pulmonary eosinophilia with respiratory failure;
hematopoietic organs: rarely - thrombocytopenia; very rarely - a violation of hematopoiesis (including aplastic anemia, agranulocytosis, pancytopenia and neutropenia);
change in laboratory parameters: rarely - increased bleeding time.
Most withdrawal reactions, manifested as increased fatigue, headache, dizziness, asthenia, anxiety, increased nervous excitability, hypomania, paresthesias, confusion, dry mouth, diarrhea, nausea, vomiting, decreased appetite, increased sweating, sleep disturbances (the nature of dreams changes, there are difficulties with falling asleep, drowsiness or insomnia develops), are poorly expressed and do not require therapeutic measures.
Overdose
Symptoms of a venlafaxine overdose (often seen with the combined use of Newvelong and ethanol tablets) are tremor, agitation, impaired consciousness (from drowsiness to coma), indigestion (diarrhea / vomiting), decreased or slightly increased blood pressure, sinus and ventricular tachycardia or bradycardia, mydriasis, rhabdomyolysis, epileptic seizures, such changes on the ECG (electrocardiogram) as expansion of the QRS complex, lengthening of the QT interval, bundle branch block.
With the development of an overdose, symptomatic therapy is carried out under the control of the ECG and the functions of vital organs. Vomiting is not recommended if there is a risk of aspiration. In the case when little time has passed since the overdose, or the symptoms of this condition still persist, it is necessary to wash the stomach and give the patient activated charcoal. The effectiveness of dialysis, forced diuresis, exchange transfusion, or hemoperfusion has not been proven. There is no specific antidote.
special instructions
Taking antidepressants (versus taking a placebo) increases the risk of suicidal thoughts and behaviors in people younger than 24 years old with depression or other mental disorders. In this regard, before using Newvelong in patients under 24 years of age, the degree of risk and benefit of prescribing such therapy should be assessed. Conducting short-term studies in persons over 24 years old did not reveal an increase in the risk of suicide, while in elderly patients (over 65 years old), on the contrary, its decrease was observed. In depressive disorders, the risk of suicide is due to the presence of the disease itself. Therefore, antidepressant therapy requires careful monitoring of the patient's condition in order to identify violations or changes in behavior and the development of suicidal tendencies at an early stage.
Since therapy with selective serotonin and norepinephrine reuptake inhibitors can affect glucose levels, it is necessary to adjust the dose of insulin and / or oral antidiabetic agents in patients with diabetes mellitus.
With hypovolemia and dehydration (including in elderly patients and patients taking diuretics) during treatment, the development of a syndrome of inadequate secretion of antidiuretic hormone and / or hyponatremia is possible.
Caution during antidepressant therapy and regular monitoring is required in the presence of the following diseases / conditions:
diseases of the cardiovascular system (recent myocardial infarction, conduction disturbance, ventricular arrhythmia, angina pectoris, arterial hypotension or hypertension);
narrow-angle glaucoma, increased intraocular pressure (due to the weak m-anticholinergic effect of venlafaxine).
With long-term use of Newvelong, the concentration of serum cholesterol should be monitored. The appearance of hypercholesterolemia is the reason for switching to another antidepressant.
Taking venlafaxine may increase the risk of mucosal or skin bleeding.
During the entire course of treatment with Newvelong, it is recommended to refrain from taking ethanol-containing drinks.
Influence on the ability to drive vehicles and complex mechanisms
Motor vehicle drivers and persons employed in potentially hazardous industries (for example, working with moving machinery) should be careful when taking Newvelong, as it can cause undesirable reactions such as dizziness and drowsiness from the central nervous system.
Application during pregnancy and lactation
For women carrying a child or breastfeeding, Newvelong is contraindicated.
Pediatric use
The drug is not prescribed to pediatric patients.
With impaired renal function
In patients with impaired renal function, caution should be exercised when using Newvelong.
If the glomerular filtration rate varies between 10–70 ml per minute, the daily dose of the antidepressant should be reduced by ¼ – ½ of the usual dose.
Patients on hemodialysis need to reduce the daily dose of Newvelong by ½ of the usual and take it after the end of the session.
For violations of liver function
In patients with impaired hepatic function, caution should be exercised when using Newvelong.
Moderate hepatic impairment requires a decrease in the daily dose by ½ of the usual dose or more.
Use in the elderly
For elderly patients, special recommendations for the use of Newvelong are not provided.
Drug interactions
other antidepressants (selective serotonin reuptake inhibitors): combined use with venlafaxine causes prolonged seizures;
clozapine: the risk of increased side effects, including seizures, increases due to an increase in the concentration of clozapine in the blood;
monoamine oxidase inhibitors: their combined use with venlafaxine is prohibited. To minimize the risk of increased side effects, taking venlafaxine is possible only after two weeks from the end of therapy with monoamine oxidase inhibitors and should be discontinued at least one week before starting any monoamine oxidase inhibitor;
ethanol: under the action of venlafaxine, the effect of ethanol on psychomotor reactions is enhanced;
haloperidol: the total clearance of haloperidol decreases by 42%, its area under the pharmacokinetic curve increases by 70%, and its maximum plasma concentration is increased by 88%;
imipramine (as well as its metabolite 2-hydroxyimipramine): venlafaxine has no effect on the metabolism of imipramine and 2-hydroxyimipramine, but decreases the total renal clearance of 2-hydroxydesipramine and increases by about 35% the area under the concentration-time curve and the maximum concentration of desipramine (the main metabolite of imipramine);
itraconazole, ketoconazole, ritonavir and other inhibitors of the isoenzyme CYP3A3 and CYP3A4: an increase in the concentration of venlafaxine in the blood plasma is possible;
warfarin: against the background of a combined intake, prothrombin time, partial thromboplastin time or INR (international normalized ratio) increase;
cimetidine: inhibits the metabolism of the first pass of venlafaxine, but does not affect the pharmacokinetics of O-desmethylvenlafaxine. In most patients, only a slight increase in the general pharmacological activity of venlafaxine and O-desmethylvenlafaxine is possible (most pronounced in elderly patients and patients with liver dysfunction);
paroxetine, perphenazine, levomepromazine, quinidine, fluoxetine, haloperidol and other inhibitors of the CYP2D6 isoenzyme: Caution is required, as venlafaxine can affect other substrates of the CYP2D6 isoenzyme, increasing their plasma levels. In patients with low activity of this isoenzyme, the concentration of venlafaxine can be quite high;
nonsteroidal anti-inflammatory drugs, anticoagulants, salicylic acid derivatives and other drugs that increase the risk of bleeding: in combination with these drugs, Newvelong should be used with caution;
caffeine, diazepam, alprazolam, carbamazepine, tolbutamide and other drugs metabolized by isoenzymes CYP1A2, CYP3A4 and CYP2C9, lithium preparations: no interaction was found;
drugs with a high degree of binding to proteins: venlafaxine does not affect the concentration of these drugs in plasma.
Analogs
The analogues of Newvelong are Alventa, Velaksin, Velafax, Velafax MV, Venlaxor, Venlafaxine Organika, Venlafaxin-ALSI, Venlift OD, Vensworth, Voxemel, Dapfix, Efevelon, Efevelon retard, etc.
Terms and conditions of storage
Keep out of the reach of children.
Store in a place protected from moisture, at a temperature not exceeding 30 ° C.
The shelf life is 3 years.
Terms of dispensing from pharmacies
Dispensed by prescription.
Reviews about Newvelong
Reviews of Newvelong on the Internet are not enough to draw unambiguous conclusions about its effectiveness. Patients are advised to take the drug only as directed by a doctor, in accordance with the prescribed dosage regimen. It is recommended to complete the course of treatment gradually in order to avoid the appearance of a withdrawal syndrome.
Some users complain of side effects such as vomiting, dizziness, drowsiness.
Price for Newvelong in pharmacies
Approximate price for Newvelong, film-coated tablets, 75 mg, per pack of 30. is 1257 rubles.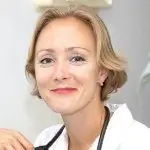 Anna Kozlova Medical journalist About the author
Education: Rostov State Medical University, specialty "General Medicine".
Information about the drug is generalized, provided for informational purposes only and does not replace the official instructions. Self-medication is hazardous to health!
Popular by topic