Table of contents: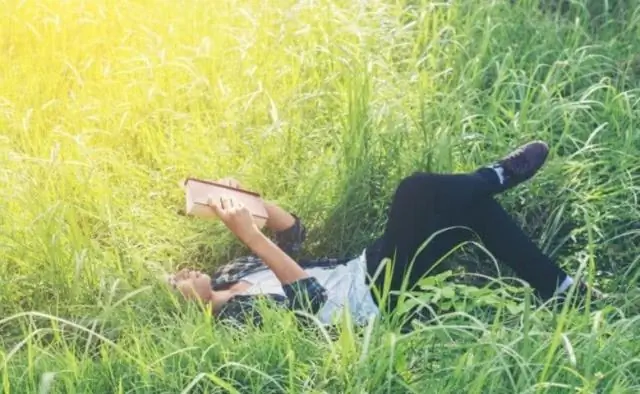 Video: Norepinephrine - Instructions For Use, Doses, Action, Effects
Norepinephrine
Norepinephrine: instructions for use and reviews
1. Release form and composition
2. Pharmacological properties
3. Indications for use
4. Contraindications
5. Method of application and dosage
6. Side effects
7. Overdose
8. Special instructions
9. Application during pregnancy and lactation
10. Drug interactions
11. Analogs
12. Terms and conditions of storage
13. Terms of dispensing from pharmacies
14. Reviews
15. Price in pharmacies
Latin name: Noradrenaline
ATX code: С01СА03
Active ingredient: norepinephrine (norepinephrine)
Producer: Laboratoir Aguettant (France), CJSC EcoFarmPlus (Russia)
Description and photo update: 2019-16-08
Prices in pharmacies: from 1095 rubles.
Buy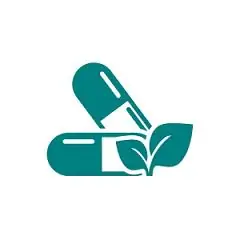 Norepinephrine is a drug used to quickly restore blood pressure.
Release form and composition
Norepinephrine is available in the form of a concentrate for the preparation of a solution for intravenous administration: transparent, colorless or brownish-yellow (in colorless glass ampoules of 2, 4 or 8 ml, 5 ampoules in blisters, 1 or 2 packages in a cardboard box).
The composition of 1 ml of concentrate includes:
Active ingredient: norepinephrine hydrotartrate (in the form of monohydrate) - 2 mg (equivalent to 1 mg of norepinephrine base);
Auxiliary components: hydrochloric acid or sodium hydroxide - up to pH 3.0-4.5, sodium chloride - 8.4 mg, water for injection - up to 1 ml.
Pharmacological properties
Pharmacodynamics
Norepinephrine is a neurotransmitter and an amine of biogenic origin, which has an intense stimulating effect on α-adrenergic receptors and a moderately stimulating effect on β 1 -adrenergic receptors. Even with low concentrations in the blood, the active substance causes generalized vasoconstriction, with the exception of coronary vessels, which expand due to indirect action due to increased oxygen consumption. This leads to an increase in the stroke and minute volume of the heart and to an increase in the frequency (in the absence of vagotonia) and the intensity of myocardial contraction. Norepinephrine causes an increase in both diastolic and systolic blood pressure, increases central venous pressure and total peripheral vascular resistance.
The cardiotropic effect of norepinephrine is explained by its stimulating effect on β 1 -adrenergic receptors of the heart.
Pharmacokinetics
After intravenous administration, norepinephrine begins to act rather quickly, but its effects last for a limited period of time. Plasma half-life is 1-2 minutes. Norepinephrine is eliminated from plasma at a high rate through reuptake and participation in metabolic processes and weakly crosses the blood-brain barrier.
The substance is metabolized in the liver and other tissues by methylation with the participation of catechol-O-methyltransferase and deamination with the participation of monoamine oxidase. The final metabolite is 4-hydroxy-3-methoxymandelic acid, and the intermediate metabolites are 3,4-dihydroxymandelic acid and normetanephrine.
Norepinephrine metabolites are largely excreted through the kidneys in the urine in the form of sulfate conjugates and to a lesser extent in the form of glucuronide conjugates.
Indications for use
According to the instructions, norepinephrine is prescribed to quickly restore blood pressure in case of an acute decrease.
Contraindications
Absolute:
Arterial hypotension associated with hypovolemia (except when the drug is used to maintain coronary and cerebral blood flow until the end of treatment aimed at replenishing circulating blood volume);
Severe hypercapnia and hypoxia;
Conducting cyclopropane and halothane general anesthesia (due to the risk of developing cardiac arrhythmias);
Hypersensitivity to drug components.
Relative (Norepinephrine should be used with caution in the presence of the following diseases / conditions):
Acute heart failure, severe left ventricular failure;
Prinzmetal's angina;
Recently suffered myocardial infarction;
Thrombosis of coronary, peripheral or mesenteric vessels (due to the risk of an increase in the infarction zone and aggravation of ischemia);
Insufficient blood circulation.
Norepinephrine may be administered to nursing and pregnant women only if the benefits of using the drug for the mother's health are higher than the possible harm to the child.
Instructions for the use of norepinephrine: method and dosage
Norepinephrine should only be administered intravenously via central venous access devices (to reduce the risk of extravasation and further tissue necrosis).
The doctor sets the dose of norepinephrine individually, based on the clinical condition of the patient.
Depending on the method of administration of norepinephrine, the concentrate is diluted as follows:
Syringe infusion pump: to 4 ml of 1 mg / ml, add 46 ml of 5% dextrose solution;
Dropper: 460 ml of 5% dextrose solution should be added to 40 ml of 1 mg / ml.
In both methods of dilution, the final concentration of the resulting solution for intravenous administration should be 80 mg / L (equivalent to 40 mg / L of norepinephrine base). Do not mix norepinephrine with other medicinal products.
The recommended starting dose of norepinephrine and the rate of administration is 0.1-0.3 μg / kg per minute. The infusion rate is progressively increased in titration steps, at 0.05-0.1 μg / kg per minute, in accordance with the observed pressor effect until the desired normotonia is reached. To achieve and maintain the normotensive dose for different patients may differ. The goal of therapy is to achieve the lower limit of the systolic pressure norm (from 100 to 120 mm Hg) or to achieve a sufficient level of the average value (above 65-80 mm Hg, depending on the patient's condition).
Before or during treatment, correction of hypoxia, hypovolemia, hypercapnia and acidosis is necessary.
The drug must be used in conjunction with proper replenishment of the circulating blood volume.
To avoid the occurrence of hypertension, the duration, rate of administration and dose of the norepinephrine solution are determined taking into account the data from the control of cardiac activity and under the mandatory medical supervision of blood pressure (until normotonia is reached - every 2 minutes, then every 5 minutes throughout the entire infusion).
Therapy should be reduced in stages, since abrupt withdrawal of the drug can lead to acute hypotension.
The duration of the course can vary from a few hours to 6 days.
Because of the danger of developing necrosis, one should beware of the introduction of norepinephrine intramuscularly and subcutaneously.
Side effects
Central nervous system: insomnia, anxiety, headache, psychotic conditions, cephalalgia, tremors, weakness, decreased attention, confusion, vomiting, nausea, anorexia;
Cardiovascular system: tissue hypoxia and arterial hypertension, ischemic disorders (associated with powerful vasoconstriction, which can lead to coldness and pallor of the face and limbs), tachycardia, bradycardia, palpitations, arrhythmias, increased contractility of the heart muscle due to beta adrenergic effect of norepinephrine on the heart (chronotropic and inotropic), acute heart failure;
Urinary system: urinary retention;
Respiratory system: pain in the mediastinum and sternum, shortness of breath, respiratory failure, difficulty breathing;
Immune system: difficulty breathing and allergic reactions (in the presence of hypersensitivity to the components of the drug);
Organ of vision: acute glaucoma (in patients with anatomical predisposition - with the closure of the corner of the anterior chamber of the eyeball);
Local reactions: irritation at the injection site or the development of necrosis.
With the rapid introduction of norepinephrine, chills, headache, tachycardia, cooling of the extremities can be observed.
Prolonged administration of the drug to maintain blood pressure in the absence of restoration of the circulating blood volume can lead to the development of the following side effects: severe visceral and peripheral angiospasm, tissue hypoxia, decreased renal blood flow, decreased urine production, increased serum lactate levels.
In the presence of hypersensitivity to the components of the drug during therapy in normal or high doses, dyspeptic symptoms and a pronounced increase in blood pressure may be observed, accompanied by photophobia, headache, pallor of the skin, stabbing chest pain, vomiting and increased sweating.
Overdose
When norepinephrine is taken in high doses, undesirable symptoms such as a pronounced increase in blood pressure, vasospasm of the skin, anuria, and collapse may occur. When dose-dependent symptoms of a drug overdose appear, it is recommended to reduce its dose.
special instructions
The simultaneous use of norepinephrine with triptyline and imipramine type monoamine oxidase inhibitors is not recommended (due to the risk of a prolonged and pronounced increase in blood pressure).
Elderly patients may be particularly sensitive to the effects of the drug, so flow rate and blood pressure should be checked frequently (every 2 minutes) during infusion to avoid hypertension.
With prolonged use of norepinephrine, a decrease in plasma volume may be observed (correction must be made to avoid recurrent hypotension when the drug is discontinued).
If cardiac arrhythmias develop during the infusion, the dose should be reduced.
When using norepinephrine in patients with diabetes mellitus and hyperthyroidism, caution should be exercised.
To reduce the risk of extravasation and subsequent tissue necrosis during administration of the drug, it is necessary to constantly monitor the position of the needle in the vein. The infusion site should be checked frequently for infiltration (free flow). Care should be taken to avoid leakage of the drug from the vessel (extravasation). Due to the vasoconstriction of a vein with increased permeability, norepinephrine can leak into the tissues that surround the vein used for infusion. To weaken the effect of local vasoconstriction, it is necessary to change the infusion site.
When norepinephrine flows from an injection or a vessel past a vein, blanching and further tissue destruction may occur (due to the vasoconstrictor effect of the drug on the vessels). If noradrenaline gets past the venous blood flow, 5-10 ml of phentolamine mesylate in 10-15 ml of saline is injected into the injection site.
After dilution of the norepinephrine concentrate, the resulting solution must be used within 12 hours.
Application during pregnancy and lactation
Norepinephrine can interfere with placental perfusion and provoke fetal bradycardia, as well as cause uterine contractions and lead to fetal asphyxia in late pregnancy.
It is necessary to use norepinephrine with caution during lactation, since there is no information about its ability to penetrate into breast milk.
Drug interactions
With the simultaneous use of norepinephrine with certain drugs, the following effects may occur:
Cardiac glycosides, quinidine, tricyclic antidepressants: increased risk of arrhythmias;
Means for inhalation general anesthesia (isoflurane, halothane, chloroform, enflurane, methoxyflurane, cyclopropane): increased risk of ventricular arrhythmias;
Alpha-adrenergic blockers (labetalol, doxazosin, phentolamine, phenoxybenzamine, terazosin, prazosin, talazosin) and other drugs with alpha-adrenergic blocking activity (loxapine, haloperidol, thioxanthenes, phenothiazines): anti-vasoconstrictor action;
Antihypertensive drugs, diuretics: decrease in the effect of the action of norepinephrine;
Maprotiline, tricyclic antidepressants: increased pressor action, cardiovascular effects, arrhythmias, tachycardia;
Doxapram, cocaine: mutual enhancement of hypertensive action;
Beta-blockers: mutual weakening of action;
Nitrates: weakening of the antianginal action;
Furazolidone, monoamine oxidase inhibitors, selegiline, procarbazine: strengthening and lengthening of the pressor effect;
Thyroid hormones: increased risk of coronary insufficiency in the presence of angina pectoris;
Oxytocin or ergot alkaloids: increased vasopressor and vasoconstrictor effect.
Analogs
Norepinephrine analogs are: Norepinephrine Agetan, Norepinephrine, Norepinephrine, Levarterenol, Levofed, Norartrinal, Norexadrin.
Terms and conditions of storage
Store in a dark place, out of reach of children, at temperatures up to 25 ° C.
Shelf life is 2 years.
Terms of dispensing from pharmacies
Dispensed by prescription.
Reviews of Norepinephrine
The drug is often used in critical situations that threaten a lethal outcome, therefore, reviews of norepinephrine left by patients are practically not found. In such cases, patients are unable to adequately assess the results of treatment and often do not even know that they have received it. Usually, opinions about this drug are expressed by specialists who are most concerned about the issue of increasing the rate of administration of norepinephrine at critical moments for the patient's life. Many doctors require all their professionalism and knowledge to save a person's life and adequately administer drug therapy. In this regard, there is no need for self-administration of this drug by patients.
Price for Norepinephrine in pharmacies
On average, the price of norepinephrine in pharmacies is 1198-1550 rubles (for 4 ml ampoules, 10 pcs are included in the package) or 1456-1500 rubles (for 8 ml ampoules, 10 pcs are included in the package).
Norepinephrine: prices in online pharmacies
Drug name
Price
Pharmacy
Norepinephrine Agetan 2 mg / ml concentrate for the preparation of solution for intravenous administration 4 ml 10 pcs.
1095 RUB
Buy
Norepinephrine Agetan 2 mg / ml concentrate for preparation of solution for intravenous administration 8 ml 10 pcs.
1399 RUB
Buy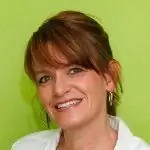 Maria Kulkes Medical journalist About the author
Education: First Moscow State Medical University named after I. M. Sechenov, specialty "General Medicine".
Information about the drug is generalized, provided for informational purposes only and does not replace the official instructions. Self-medication is hazardous to health!
Popular by topic