Table of contents: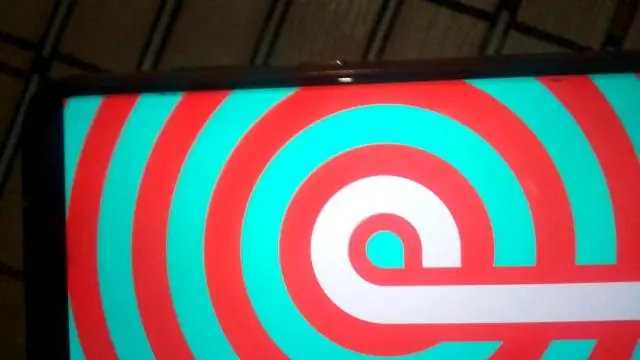 Video: NooKam - Instructions For Use, Reviews, Price, Capsule Analogues
NooKam
NooKam: instructions for use and reviews
1. Release form and composition
2. Pharmacological properties
3. Indications for use
4. Contraindications
5. Method of application and dosage
6. Side effects
7. Overdose
8. Special instructions
9. Application during pregnancy and lactation
10. Use in childhood
11. In case of impaired renal function
12. For violations of liver function
13. Drug interactions
14. Analogs
15. Terms and conditions of storage
16. Terms of dispensing from pharmacies
17. Reviews
18. Price in pharmacies
Latin name: NooСаm
ATX code: N06BX
Active ingredient: piracetam + cinnarizine (piracetam + cinnarizine)
Producer: KAMELIA NPP, LLC (Russia)
Description and photo update: 2018-21-11
Prices in pharmacies: from 178 rubles.
Buy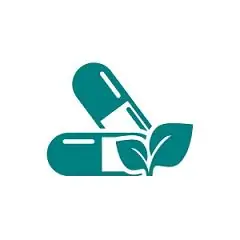 NooKam is a combined remedy that improves blood circulation and brain metabolism.
Release form and composition
Dosage form NooKam - capsules: size No. 0, with a white body and a blue lid, filled with contents in the form of a powder of white or white with a creamy shade (in a blister contour package 10 pcs., In a cardboard box 5, 6 or 10 packages; in a polymeric jar, dark glass jar or polymer bottle 50 or 100 pcs., in a cardboard box 1 jar or bottle).
Composition of one capsule:
active ingredients: piracetam - 400 mg, cinnarizine - 25 mg;
auxiliary components (capsule contents): milk sugar (lactose), colloidal silicon dioxide (aerosil), magnesium stearate;
capsule shell: pharmaceutical gelatin, glycerol, nipazole (propyl parahydroxybenzoate), nipagin (methyl parahydroxybenzoate), sodium lauryl sulfate, purified water, blue brilliant dye.
Pharmacological properties
Pharmacodynamics
NooKam is a combined drug with a pronounced nootropic, vasodilator and antihypoxic effect.
One of the active substances that make up the drug is piracetam. Its action is to activate metabolic processes in the brain by enhancing protein and energy metabolism, accelerating the utilization of glucose by brain cells and increasing their resistance to hypoxia. Piracetam improves interneuronal transmission in the central nervous system, as well as increases regional blood flow in the ischemic zone.
Another active component of NooKam - cinnarizine, is a selective blocker of slow calcium channels, helps to reduce the intake of calcium into cells and reduce its content in the plasmolemma depot, reduce the tone of smooth muscles of arterioles and their response to vasoconstrictor substances such as dopamine, norepinephrine, epinephrine, serotonin, vasopressin, angiotensin. Cinnarizine has a vasodilating effect, especially in relation to the vessels of the brain. It enhances the antihypoxic effect of piracetam, but does not significantly affect blood pressure. Cinnarizine has a moderate antihistamine activity, reduces the tone of the sympathetic nervous system and the excitability of the vestibular apparatus. In addition, the active substance helps to increase the elasticity of erythrocyte membranes,their ability to deform and reduce blood viscosity.
Pharmacokinetics
The active substances of NooKam are absorbed in the gastrointestinal tract quickly and almost completely.
The maximum concentration (C max) of piracetam in blood plasma is reached after 2–6 hours, in cerebrospinal fluid - after 2–8 hours. Bioavailability is 100%. The substance does not bind to blood plasma proteins, has the property of penetrating into all tissues and organs and crossing the placental barrier. Piracetam accumulates selectively in the cerebral cortex, mainly in the parietal, frontal and occipital lobes, basal ganglia and cerebellum. Does not undergo metabolism. More than 95% of the substance is excreted in the urine after about 30 hours.
C max of cinnarizine in blood plasma is reached after 1–4 hours. Up to 91% of the substance binds to blood plasma proteins. It is metabolized actively and almost completely. The half-life (T 1/2) is 4 hours. One third of the metabolites of cinnarizine is excreted in the urine, two thirds through the intestines.
Indications for use
disorders of cerebral circulation (ischemic stroke, atherosclerosis of cerebral vessels, encephalopathy of various origins, the recovery period after hemorrhagic stroke);
encephalopathy in portal hypertension;
diseases of the central nervous system, accompanied by intellectual and mental disorders;
comatose and subcomatous states after brain trauma and intoxication;
psychoorganic syndrome with pronounced signs of adynamia and asthenia;
depression;
asthenic syndrome of psychogenic origin;
Meniere's disease;
labyrinthopathy;
lag in intellectual development in children.
According to the instructions, NooKam is also used to prevent migraines and motion sickness syndrome.
Contraindications
Absolute:
severe kidney and / or liver dysfunction;
parkinsonism;
pregnancy, lactation period;
age up to 5 years;
increased individual sensitivity to any component of the drug.
The use of NooKam in patients with Parkinson's disease requires caution.
Instructions for use of NooKam: method and dosage
NooKam capsules are taken orally.
Recommended dosage regimen:
adults: 1–2 capsules 3 times a day for 2–3 months;
children over 5 years old and adolescents: 1-2 capsules 1-2 times a day for 1-3 months.
In chronic renal failure (creatinine clearance less than 60 ml / min), a decrease in the dose of the drug or an increase in the interval between doses is required.
Side effects
During the period of NooKam treatment, side effects such as sleep disturbances, headache, dyspeptic disorders, and allergic reactions in the form of a skin rash may develop.
Overdose
At this time, there is no information on drug overdose.
special instructions
During the period of NooKam treatment, it is necessary to control the liver function.
Drinking alcoholic beverages while using the drug should be avoided.
NooKam can cause a positive reaction during control tests for doping agents in athletes.
Influence on the ability to drive vehicles and complex mechanisms
During the period of drug treatment, care should be taken when driving vehicles and engaging in any potentially hazardous activities that require quick psychomotor reactions and high concentration of attention.
Application during pregnancy and lactation
NooKam is contraindicated for use in pregnant and breastfeeding women.
Pediatric use
It is prohibited to prescribe the drug to children under 5 years of age.
With impaired renal function
Severe renal failure is a contraindication for the use of NooKam.
Patients with chronic renal failure (with creatinine clearance less than 60 ml / min) require a decrease in the dose of the drug or an increase in the interval between doses.
For violations of liver function
In severe liver dysfunction, NooKam is contraindicated.
Drug interactions
nootropic, antihypertensive drugs and drugs that depress the central nervous system (including ethanol): enhance their effects;
antipsychotic drugs (neuroleptics) and tricyclic antidepressants: improving their tolerance;
vasodilating drugs: increasing the action of piracetam and cinnarizine.
Analogs
The analogues of NooKam are: Combitropil, Omaron, Piracesin, Fezam, Fescetam and others.
Terms and conditions of storage
Store in a dry place at a temperature not exceeding 30 ° C.
Keep out of the reach of children.
Shelf life is 2 years.
Terms of dispensing from pharmacies
Dispensed by prescription.
Reviews about NooKama
At the moment, users did not leave reviews about NooKam, by which one could judge the qualities of the drug.
Price for NooKam in pharmacies
The approximate price for NooKam for a pack of 60 capsules is 160 rubles.
NooKam: prices in online pharmacies
Drug name
Price
Pharmacy
NooKam Piracetam 0.4 Cinnarizine 0.025 capsules 60 pcs.
178 r
Buy
NooKam 400 mg + 25 mg capsules 60 pcs.
178 r
Buy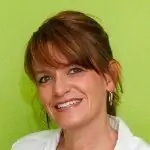 Maria Kulkes Medical journalist About the author
Education: First Moscow State Medical University named after I. M. Sechenov, specialty "General Medicine".
Information about the drug is generalized, provided for informational purposes only and does not replace the official instructions. Self-medication is hazardous to health!
Popular by topic