Table of contents: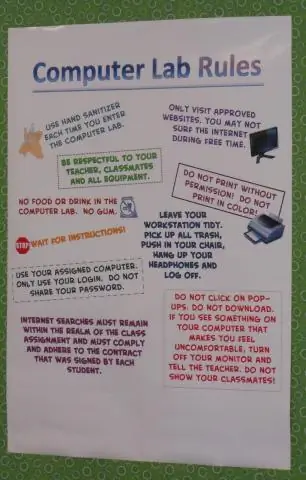 Video: Neo-Anuzol - Instructions, Use During Pregnancy, Reviews, Price
Neo-Anusole
Neo-Anuzol: instructions for use and reviews
1. Release form and composition
2. Pharmacological properties
3. Indications for use
4. Contraindications
5. Method of application and dosage
6. Side effects
7. Overdose
8. Special instructions
9. Application during pregnancy and lactation
10. Drug interactions
11. Analogs
12. Terms and conditions of storage
13. Terms of dispensing from pharmacies
14. Reviews
15. Price in pharmacies
Latin name: Neo-Anusolum
ATX code: С05АХ02
Active ingredient: bismuth subnitrate (bismuth subnitrate), methylene blue (methylenum coeruleum), resorcinol (resorcinol), tannin (thanine), zinc oxide (zinc oxide), iodine (iodine)
Manufacturer: Dalkhimpharm (Russia)
Description and photo update: 2018-25-10
Prices in pharmacies: from 67 rubles.
Buy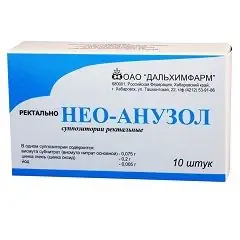 Neo-Anusole is an anti-hemorrhoidal drug.
Release form and composition
Dosage form - rectal suppositories: bluish-green or grayish-green, torpedo-shaped, white plaque on the surface of the suppository is allowed (5 pcs. In a blister strip, 2 packs in a cardboard box).
In 1 suppository, the content of active substances is:
bismuth nitrate basic - 75 mg;
tannin - 50 mg;
zinc oxide - 200 mg;
resorcinol - 5 mg;
methylene blue - 3 mg;
iodine - 5 mg.
Auxiliary components: hard fat (type A), "hard-2" emulsifier.
Pharmacological properties
According to the instructions, Neo-Anuzol is an antihemorrhoidal drug for local use in proctology with antimicrobial, astringent, drying, local anesthetic, anti-inflammatory, antispasmodic effect.
Indications for use
hemorrhoids;
cracks in the anus.
Contraindications
The use of suppositories for the treatment of patients with individual intolerance to the components of the drug is contraindicated.
Neo-Anuzole should be used with caution during pregnancy and lactation.
Instructions for the use of Neo-Anusol: method and dosage
Suppositories are intended for rectal administration.
Recommended dosage: 1 pc. 1-2 times a day.
Side effects
Allergic reactions may develop with the use of the drug.
Overdose
Overdose symptoms have not been established.
special instructions
It is recommended to start using suppositories after consulting a doctor.
If symptoms appear that indicate the development of allergic reactions, you must stop using the drug and consult a doctor.
Application during pregnancy and lactation
The drug, unlike its analogue Anusol, does not contain belladonna extract, therefore Neo-Anusol can be used during pregnancy and lactation, but only as directed by a doctor and under his control.
Drug interactions
There is no information on drug interactions of Neo-Anusol with concomitant therapy with other drugs.
Analogs
Analogs of Neo-Anusol are: Anusol, Relief, Betiol, Posterisan, Doloprokt, Proctosan, Ultraprokt.
Terms and conditions of storage
Keep out of the reach of children.
Store at temperatures up to 15 ° C, protected from moisture and light.
Shelf life is 2 years.
Terms of dispensing from pharmacies
Available without a prescription.
Reviews about Neo-Anusole
Reviews about Neo-Anusole are mostly positive. Patients, emphasizing the useful set of components of the composition of the drug, indicate its quick and effective action in exacerbating hemorrhoids, anal fissures, inflammation of hemorrhoids. They note the good tolerance of suppositories with an excellent analgesic, drying, antiseptic, mild laxative effect. For many patients, an important advantage of the drug is its fairly affordable cost.
To the disadvantages of the dosage form, all patients refer to the staining of hands and linen in a dark color, for some this problem is even a reason for refusing to further use the drug when solving a delicate problem.
The price of Neo-Anusol in pharmacies
The price for Neo-Anuzol per pack can be from 103 rubles.
Neo-Anusol: prices in online pharmacies
Drug name
Price
Pharmacy
Neo-Anusol rectal suppositories 10 pcs.
RUB 67
Buy
Neo-Anusole rectal suppositories. 10 pieces.
RUB 96
Buy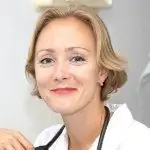 Anna Kozlova Medical journalist About the author
Education: Rostov State Medical University, specialty "General Medicine".
Information about the drug is generalized, provided for informational purposes only and does not replace the official instructions. Self-medication is hazardous to health!
Popular by topic