Table of contents: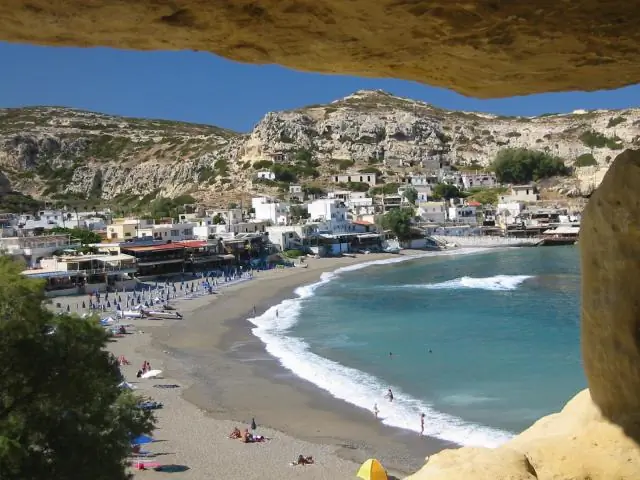 Video: Kratal - Instructions For The Use Of Tablets, Reviews, Price, Analogues
Kratal
Cratal: instructions for use and reviews
1. Release form and composition
2. Pharmacological properties
3. Indications for use
4. Contraindications
5. Method of application and dosage
6. Side effects
7. Overdose
8. Special instructions
9. Drug interactions
10. Analogs
11. Terms and conditions of storage
12. Terms of dispensing from pharmacies
13. Reviews
14. Price in pharmacies
Latin name: Cratal
ATX code: С01ЕХ
Active ingredient: motherwort herb (herba leonuri), hawthorn fruits (crataegus fruit), taurine (taurine)
Producer: JSC NPTs "Borshagovskiy KhFZ" (Ukraine)
Description and photo update: 2019-16-08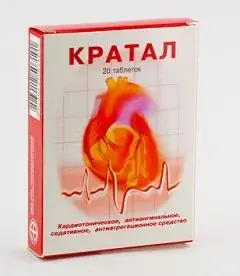 Kratal is a combined herbal preparation used for functional disorders of the cardiovascular system.
Release form and composition
Dosage form - tablets: oval, biconvex, from light gray to brown (light or dark) color, with light or dark brown inclusions (10 pcs. In blisters, 2 packs in a cardboard box).
Active ingredients in 1 tablet:
Taurine - 867 mg;
Motherwort extract - 87 mg;
Hawthorn fruit extract - 43 mg.
The auxiliary components are colloidal silicon dioxide, potato starch and magnesium stearate.
Pharmacological properties
Kratal has mild cardiotonic, antiplatelet, antioxidant, antiarrhythmic, antihypoxic and antianginal effects. It contains extracts of motherwort and hawthorn fruits, as well as taurine, which is characterized by metabolic action.
The drug is an inhibitor of the renin-angiotensin and stimulant of the kallikrein-kinin systems, slows down the processes of peroxidation, in which lipids are involved, improves the synthesis of cyclic adenosine monophosphate (cAMP). Kratal also normalizes blood supply and the functional state of myocardial tissues, increases exercise tolerance, reduces blood pressure and normalizes heart rate, increases the "coronary reserve", and also reduces the severity of symptoms of intoxication with cardiac glycosides.
Pharmacodynamics
The pharmacodynamics of Kratal have not been sufficiently studied at the moment.
Pharmacokinetics
Reliable and clinically significant studies of the pharmacokinetic parameters of the drug have not been conducted.
Indications for use
According to the instructions, Kratal is used for neurocirculatory dystonia (as part of complex therapy).
Contraindications
Pregnancy;
Lactation;
Age under 18;
Hypersensitivity to the drug.
Kratal tablets should be used with caution in patients with diabetes mellitus.
Instructions for use of Kratal: method and dosage
The drug is taken orally before meals.
Usually, 1 tablet is prescribed 3 times a day for a course of 3-4 weeks.
Side effects
In some cases, during treatment with Kratal, the following side effects are noted: lowering blood pressure, dyspeptic disorders, allergic reactions.
Overdose
An overdose of Kratal is determined by symptoms such as drowsiness and dyspeptic symptoms.
special instructions
Taurine, which is part of the drug, has hypoglycemic properties. For this reason, patients with diabetes mellitus during treatment (especially at the beginning) should regularly monitor the concentration of glucose in the blood, because in some cases, a dose adjustment of the oral hypoglycemic drug or glucose may be required.
For the entire period of therapy, it is recommended to refrain from driving vehicles and performing potentially hazardous activities that require quick reactions and increased attention.
Drug interactions
If necessary, Kratal tablets can be used in combination with beta-blockers, vasodilators, diuretics, calcium antagonists, cardiac glycosides and long-acting nitrates.
It should be borne in mind that combined use enhances the antianginal effect of beta-blockers, calcium antagonists, nitrates, antihypoxants, neuroprotectors.
Kratal increases the sensitivity of the myocardium to the effects of slow calcium channel blockers and cardiac glycosides. In the case of their simultaneous use, dose adjustment is required.
Analogs
Kratal's analogues are: Alvisan Neo, Validol, Kor Sius Compositum N, Pumpan, Homviokorin-N.
Terms and conditions of storage
Store at a temperature not exceeding 25 ° С in a place protected from light and moisture, out of reach of children.
The shelf life is 3 years.
Terms of dispensing from pharmacies
Dispensed by prescription.
Reviews about Kratal
Most patients leave positive reviews about Kratal, noting its mild action, low incidence of adverse reactions and the absence of negative effects on the body due to the herbal origin of the drug. However, many doctors are skeptical about reports of the effectiveness of this drug.
Price for Kratal in pharmacies
The price of Kratal in pharmacy chains is from 295 rubles for a pack of 20 tablets and more.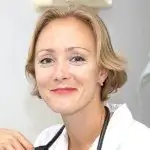 Anna Kozlova Medical journalist About the author
Education: Rostov State Medical University, specialty "General Medicine".
Information about the drug is generalized, provided for informational purposes only and does not replace the official instructions. Self-medication is hazardous to health!
Popular by topic