Table of contents: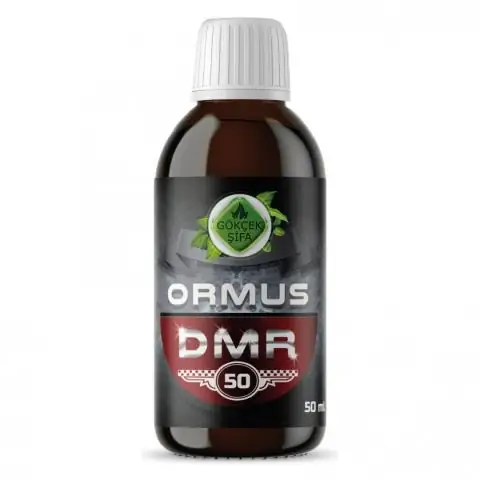 Video: Potassium Orotat - Instructions For Use, Price, Reviews, Analogs Of Tablets
Potassium orotate
Potassium orotate: instructions for use and reviews
1. Release form and composition
2. Pharmacological properties
3. Indications for use
4. Contraindications
5. Method of application and dosage
6. Side effects
7. Overdose
8. Special instructions
9. Application during pregnancy and lactation
10. Use in childhood
11. Drug interactions
12. Analogs
13. Terms and conditions of storage
14. Terms of dispensing from pharmacies
15. Reviews
16. Price in pharmacies
Latin name: Potassium orotate
ATX code: А12СХ
Active ingredient: orotic acid
Producer: JSC "AVVA RUS", JSC "Avexima", JSC PFC "Obnovlenie", JSC "Obolensk pharmaceutical enterprise", JSC "Pharmstandard-Tomskkhimfarm", JSC "Irbitsky KhFZ" (Russia)
Description and photo update: 2019-20-08
Prices in pharmacies: from 78 rubles.
Buy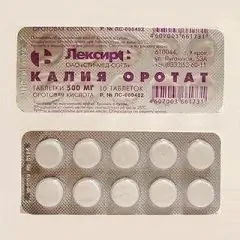 Potassium orotate is a metabolic drug.
Release form and composition
Dosage form - tablets: round flat-cylindrical shape, with a chamfer and a dividing line (10 pcs. In a blister or cell-free package, in a cardboard box 1, 2, 3 or 6 packages; 20 pcs. In a polymer bottle, in a cardboard box 1 bottle) …
The active substance is potassium orotate, in 1 tablet - 500 mg.
Auxiliary components: potato starch, lactose, stearic acid, medical gelatin.
Pharmacological properties
Potassium orotate is a non-hormonal anabolic drug that has a general stimulating effect on the processes of protein metabolism in the body.
Pharmacodynamics
Orotic acid refers to the precursors of the pyrimidine nucleotides that make up nucleic acids that are involved in the production of protein molecules. Usually, the potassium salt of orotic acid (potassium orotate) is used, which activates the synthesis of nucleic acids and the production of albumin in the liver (especially in the case of prolonged hypoxia, characteristic of some diseases, for example, heart failure). The drug enhances appetite and is characterized by regenerating and diuretic properties, improves regenerative and reparative processes in tissues, as well as the tolerance of cardiac glycosides.
Pharmacokinetics
After oral administration, about 10% of the dose of potassium orotate is absorbed into the gastrointestinal tract. This substance is metabolized in the liver to form orotidine-5-phosphate and excreted in the urine (approximately 30% of the dose taken in the form of various metabolites).
Indications for use
According to the instructions, Potassium orotate is used as part of the combined treatment of the following diseases:
Chronic heart failure stage II and III;
Myocardial infarction;
Heart rhythm disturbances (especially with atrial fibrillation and extrasystole);
Diseases of the biliary tract and liver caused by intoxication (except for ascites in cirrhosis);
Dermatoses;
Alimentary and alimentary-infectious malnutrition in children;
Progressive muscular dystrophy.
In addition, the drug is prescribed to patients during the period of convalescence, with increased physical exertion.
Contraindications
Liver cirrhosis with ascites;
Chronic renal failure
Nephrourolithiasis;
Hypersensitivity to orotic acid.
Instructions for the use of Potassium orotate: method and dosage
The tablets are taken orally 1 hour before or 4 hours after a meal.
Recommended dosage:
Adults: 250-500 mg 2-3 times a day for 20-40 days. It is possible to repeat the course of treatment after 1 month;
Children: the daily dose is determined at the rate of 10-20 mg per 1 kg of the child's weight, it is evenly distributed over 2-3 doses per day. The treatment period is 3-5 weeks.
Side effects
From the digestive system: symptoms of dyspepsia, development of liver dystrophy against the background of a low-protein diet when taking high doses;
Allergic reactions: the development of allergic dermatoses.
Overdose
There is no information on cases of severe negative symptoms in case of overdose. Possible increased side effects of the drug.
special instructions
When treating diseases of the cardiovascular system, it is advisable to combine the use of orotic acid with magnesium.
Influence on the ability to drive vehicles and complex mechanisms
Potassium orotate does not cause drowsiness and does not reduce the speed of psychomotor reactions.
Application during pregnancy and lactation
In pregnant patients and nursing mothers, potassium orotate is used with caution.
Pediatric use
It is allowed to use the drug in children in accordance with the dosage regimen.
Drug interactions
The action of orotic acid reduces the simultaneous intake of glucocorticosteroids, diuretics, muscle relaxants, insulin, and oral contraceptives.
When combined with tetracycline, iron preparations, sodium fluoride, it disrupts their absorption.
Analogs
Analogues of Potassium orotate are: Vasomag, Dibikor, Indinol Forto, Indoprolone, Carnitex, Lipoic acid, Medathern, etc.
Terms and conditions of storage
Store in a dry, dark place at temperatures up to 25 ° C. Keep out of the reach of children.
Shelf life is 4 years.
Terms of dispensing from pharmacies
Dispensed by prescription.
Reviews about potassium orotate
Basically, there are numerous positive reviews about Potassium Orotate. The drug is also used by those who are involved in bodybuilding. The latter report the effectiveness of potassium orotate during intense physical activity. The drug promotes the rapid build-up of muscle mass and activates the recovery of the body. Also, treatment gives them good results in diseases that are indications for its use.
Price for potassium orotat in pharmacies
The approximate price for Potassium orotat varies from 69 to 83 rubles (for a package consisting of 10 tablets), from 124 to 170 rubles (for a package consisting of 20 tablets) and from 160 to 220 rubles (for a package consisting of 30 tablets) …
Potassium orotat: prices in online pharmacies
Drug name
Price
Pharmacy
Potassium orotat 0.5 g tablets 10 pcs.
RUB 78
Buy
Potassium orotat tab. 500mg n10
RUB 86
Buy
Potassium orotat tab. 500mg n20
115 RUB
Buy
Potassium orotat 0.5 g tablets 20 pcs.
115 RUB
Buy
Potassium orotat 0.5 g tablets 20 pcs.
123 r
Buy
Potassium orotat tablets 500mg 20 pcs.
131 r
Buy
Potassium orotat 0.5 g tablets 20 pcs.
141 r
Buy
Potassium orotat 0.5 g tablets 30 pcs.
RUB 165
Buy
Potassium orotat 0.5 g tablets 30 pcs.
170 RUB
Buy
Potassium orotat tab. 500mg n30
172 r
Buy
See all offers from pharmacies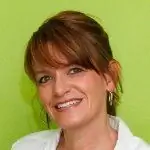 Maria Kulkes Medical journalist About the author
Education: First Moscow State Medical University named after I. M. Sechenov, specialty "General Medicine".
Information about the drug is generalized, provided for informational purposes only and does not replace the official instructions. Self-medication is hazardous to health!
Popular by topic