Table of contents: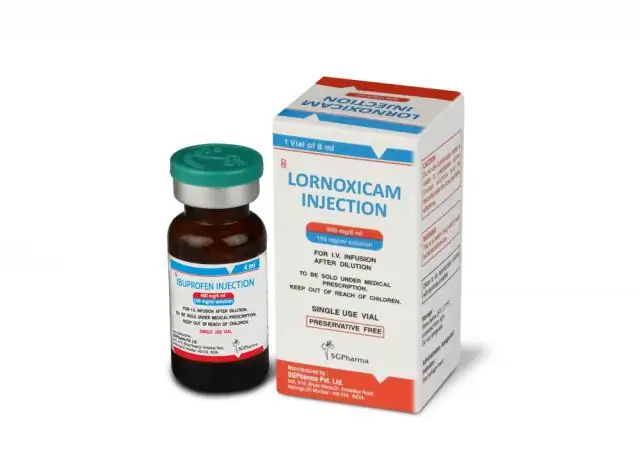 Video: Lornoxicam - Instructions For The Use Of Injections, 8 Mg, Price, Reviews
Lornoxicam
Lornoxicam: instructions for use and reviews
1. Release form and composition
2. Pharmacological properties
3. Indications for use
4. Contraindications
5. Method of application and dosage
6. Side effects
7. Overdose
8. Special instructions
9. Application during pregnancy and lactation
10. Use in childhood
11. In case of impaired renal function
12. For violations of liver function
13. Use in the elderly
14. Drug interactions
15. Analogs
16. Terms and conditions of storage
17. Terms of dispensing from pharmacies
18. Reviews
19. Price in pharmacies
Latin name: Lornoxicam
ATX code: М01АС05
Active ingredient: lornoxicam (Lornoxicam)
Producer: Firm Ferment, LLC (Russia)
Description and photo update: 2019-08-10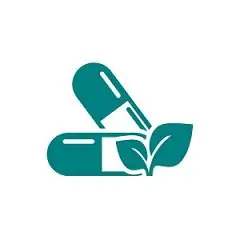 Lornoxicam is an NSAID (non-steroidal anti-inflammatory drug) with a pronounced analgesic and anti-inflammatory effect.
Release form and composition
The drug is produced in the form of a lyophilizate for the preparation of a solution for intravenous (i / v) and intramuscular (i / m) administration: dense lyophilized yellow powder (8 mg of active substance in a 10 ml vial of light-protective glass, sealed with a rubber stopper and rolled in aluminum cap, 5 vials in a blister strip, in a cardboard box 1 package and instructions for use of Lornoxicam).
The composition of the lyophilisate in 1 bottle:
active substance: lornoxicam - 8 mg;
additional components: trometamol, mannitol (mannitol), sodium hydroxide, disodium edetate (disodium salt of ethylenediaminetetraacetic acid dihydrate).
Pharmacological properties
Pharmacodynamics
Lornoxicam is an NSAID belonging to the oxicam class. The mechanism of action of the agent is based on suppressing the production of prostaglandins - inhibition of the enzyme cyclooxygenase (COX), leading to the elimination of inflammation. Lornoxicam does not affect vital signs of the body, such as blood pressure (BP), heart rate (HR), body temperature, electrocardiogram (ECG) data, spirometry. The analgesic effect of the active substance is not due to the narcotic effect. The drug does not demonstrate opiate-like effects on the central nervous system (CNS) and, in contrast to narcotic analgesics, does not lead to drug dependence and does not depress respiration.
As a result of the existing systemic ulcerogenic effect and local irritating effect on the mucous membrane of the gastrointestinal tract (GIT) associated with inhibition of prostaglandin production, NSAID therapy often leads to complications from the gastrointestinal tract.
Pharmacokinetics
With intramuscular administration in blood plasma, the maximum concentration (C max) of lornoxicam is observed on average 0.4 hours after injection. The absolute bioavailability, calculated from the area under the concentration-time curve (AUC), after i / m administration is 97%.
Lornoxicam is detected in blood plasma unchanged and in the form of a hydroxylated metabolite. The active substance binds to plasma proteins by about 99%, regardless of its concentration.
The drug is metabolized mainly in the liver, mainly by the process of hydroxylation to inactive 5-hydroxylornoxicam. The biotransformation of the active substance is carried out with the participation of the isoenzyme CYP2C9. Due to the genetic polymorphism that affects this enzyme, a slow and rapid metabolism of lornoxicam is possible, as a result of which a significant increase in the plasma content of the drug may occur in persons with a slow metabolism. The hydroxylated metabolite does not exhibit pharmacological activity.
Lornoxicam is completely metabolized: approximately ⅔ of the drug is excreted by the liver, and ⅓ in the form of an inactive derivative - by the kidneys. The half-life (T ½) can vary from 3 to 4 hours.
No pronounced changes in the kinetics of lornoxicam were found in patients with impaired renal function.
In the presence of chronic liver diseases in patients after 7 days of using the drug in a daily dose of 12-16 mg, its cumulation was revealed.
In patients over 65 years of age, the clearance of lornoxicam is reduced by 30–40%.
Indications for use
short-term treatment of mild to moderate acute pain syndrome;
symptomatic therapy of the inflammatory process and pain associated with osteoarthritis or rheumatoid arthritis.
Contraindications
Absolute:
decompensated heart failure;
the period after the operation of coronary artery bypass grafting;
bleeding disorders or hemorrhagic diathesis; a history of indications of operations associated with the threat of bleeding or incomplete hemostasis;
thrombocytopenia;
erosive and ulcerative defects of the mucous membrane of the stomach or duodenum 12, active gastrointestinal bleeding;
cerebrovascular or other bleeding;
a history of active peptic ulcer or recurrent peptic ulcer;
a history of gastrointestinal bleeding or ulcer perforation caused by NSAID therapy;
inflammatory bowel lesions (ulcerative colitis, Crohn's disease) during an exacerbation;
severe renal failure (serum creatinine content over 700 μmol / l), progressive kidney disease, confirmed hyperkalemia;
severe liver failure;
rhinitis, urticaria, angioedema, complete or partial combination of bronchial asthma and recurrent polypous rhinosinusitis and intolerance to acetylsalicylic acid or any other NSAIDs (including a history);
age up to 18 years;
pregnancy and lactation;
hypersensitivity to any of the constituents of the drug.
Relative (Lornoxicam should be used with caution, only after a thorough assessment of the expected benefits of treatment and the possible threat of complications):
impaired renal function of mild (serum creatinine 150–300 µmol / l) and moderate (serum creatinine 300–700 µmol / l) degree: in case of deterioration of renal activity during drug therapy, its use must be abandoned;
the period after a major surgical intervention, concomitant intake of diuretics against the background of heart failure, combination therapy with drugs with suspected or established nephrotoxicity: it is recommended to monitor renal function;
liver failure (including cirrhosis of the liver): regular clinical observation and laboratory tests are required due to the increased risk of drug accumulation in the body when administered at a dose of 12-16 mg per day;
blood clotting disorders: close clinical observation and evaluation of laboratory parameters, including activated partial thromboplastin time (APTT), should be carried out;
a history of arterial hypertension and / or heart failure, since against the background of the use of NSAIDs, fluid retention and, as a result, the development of edema were noted;
peripheral arterial disease, cerebrovascular disease, the presence of risk factors for cardiovascular diseases, including hypertension, diabetes mellitus, hyperlipidemia, smoking: drug treatment should be started after a careful assessment of the benefits and possible risks; Lornoxicam, like other NSAIDs, can exacerbate the threat of arterial thromboembolic complications (myocardial infarction, stroke);
bronchial asthma, including in history: the use of NSAIDs in this group of patients can lead to the development of bronchospasm;
a history of toxic effects on the gastrointestinal tract (especially in the elderly);
gastrointestinal bleeding, ulceration, perforation observed with the use of any NSAIDs: can be fatal;
the presence of Helicobacter pylori;
Crohn's disease, ulcerative colitis and other pathologies of the gastrointestinal tract in the anamnesis: possible deterioration of the condition;
age over 65 years: monitoring of liver and kidney function indicators is required; special care is required when using lornoxicam in elderly patients in the postoperative period;
a long course of therapy (more than three months): it is necessary to regularly assess blood parameters (hemoglobin level), renal function (creatinine level) and liver enzymes;
combination therapy with drugs such as anticoagulants (warfarin), oral glucocorticosteroids (prednisolone), antiplatelet drugs (clopidogrel, acetylsalicylic acid), selective serotonin reuptake inhibitors (SSRIs) (fluoxetine, serlinetra, citalopram, paroxetine);
combined use with heparin during spinal and epidural anesthesia;
simultaneous use with tacrolimus: it is possible to increase the risk of nephrotoxic effects due to inhibition of prostacyclin synthesis in the kidneys;
predisposition to bleeding, since lornoxicam inhibits platelet aggregation and lengthens blood coagulation time;
systemic lupus erythematosus (SLE) and mixed connective tissue diseases: the risk of aseptic meningitis increases;
the presence of infections associated with the chickenpox virus;
pregnancy planning: women planning a pregnancy should take into account that Lornoxicam suppresses the production of prostaglandins and can disrupt the ability to fertilize.
Lornoxicam, instructions for use: method and dosage
The drug is used parenterally.
A solution for intramuscular and intravenous administrations should be prepared by diluting 8 mg of lornoxicam (lyophilisate contained in 1 vial) in water for injection (2 ml). After preparing the solution, you need to replace the needle. For intramuscular injections, a long needle is required to provide deep insertion.
The prepared solution is administered intravenously or intramuscularly for postoperative pain, and intramuscularly for an acute attack of lumbago / sciatica. The duration of the intravenous injection should be at least 15 seconds, the intramuscular injection of lornoxicam must be at least 5 seconds.
The recommended dose is 8 mg i / v or i / m 1 time per day. The maximum daily dose should not exceed 16 mg. In some cases, an additional 8 mg dose of Lornoxicam may be required during the first 24 hours.
It is necessary to use the minimum effective dose of the drug for the shortest possible course.
Side effects
Undesirable systemic and organ disturbances while taking Lornoxicam (classified as follows: very often - ≥ 1/10, often - ≥ 1/100 and <1/10, infrequently - ≥ 1/1000 and <1/100, rarely - ≥ 1/10 000 and <1/1000, extremely rarely - <1/10 000, including isolated cases):
infectious and parasitic diseases: rarely - pharyngitis;
blood and lymphatic system: rarely - increased bleeding time, thrombocytopenia, anemia, leukopenia; extremely rarely - ecchymosis; there are reports that NSAIDs can lead to the development of potentially severe hematological disorders, such as agranulocytosis, neutropenia, aplastic anemia, hemolytic anemia (class-specific effects);
immune system: rarely - hypersensitivity reactions, anaphylactic and anaphylactoid reactions;
metabolism and nutritional disorders: infrequently - weight change, anorexia;
nervous system: often - short headaches of low intensity, dizziness; rarely - taste disturbance, paresthesia, tremor, somnolence, migraine; extremely rare - aseptic meningitis in patients with mixed lesions of connective tissue and SLE;
mental disorders: infrequently - sleep disturbance, depression; rarely - agitation, nervousness, confusion;
organ of vision: infrequently - conjunctivitis; rarely - visual disturbances;
organ of hearing and labyrinthine disorders: infrequently - tinnitus, dizziness;
cardiovascular system: infrequently - flushing of the face, palpitations, edema, tachycardia, heart failure; rarely - hematoma, bleeding, arterial hypertension;
respiratory system, organs of the chest and mediastinum: infrequently - rhinitis; rarely - cough, dyspnea, bronchospasm;
digestive tract: often - abdominal pain, nausea, dyspeptic symptoms, vomiting, diarrhea; infrequently - pain in the epigastric region, dry mouth, belching, flatulence, constipation, ulceration in the mouth, gastritis, duodenal ulcer, gastric ulcer; rarely - stomatitis, glossitis, aphthous stomatitis, bloody vomiting, melena, esophagitis, dysphagia, gastroesophageal reflux, gastrointestinal bleeding, perforated peptic ulcer;
liver and biliary tract: infrequently - an increase in liver function tests, aspartate aminotransferase (ACT) or alanine aminotransferase (ALT); rarely - liver dysfunction; extremely rare - damage to hepatocytes; hepatotoxicity can cause liver failure, hepatitis, jaundice and cholestasis;
skin and subcutaneous tissues: infrequently - sweating, itching, rash, urticaria, alopecia, erythematous rash, Quincke's edema; rarely - dermatitis, purpura, eczema; extremely rarely - edema, Stevens-Johnson syndrome, bullous reactions, toxic epidermal necrolysis (sometimes fatal);
musculoskeletal and connective tissue: infrequently - arthralgia; rarely - muscle spasms, bone pain, myalgia;
kidneys and urinary tract: rarely - urination disorders, nocturia, an increase in creatinine and urea in the blood; extremely rarely - in the presence of impaired renal function, against the background of which renal prostaglandins are required to maintain renal blood flow, lornoxicam can cause acute renal failure (various forms of nephrotoxicity, including nephritis and nephrotic syndrome, are a class-specific effect of NSAIDs);
general disorders and disorders at the injection site: infrequently - facial edema, malaise; rarely asthenia.
If any of the above adverse reactions are aggravated, or other disorders appear, you should consult a doctor.
Overdose
There are currently no data on drug overdose to establish its consequences or determine a specific treatment.
In case of an overdose of Lornoxicam, the following effects may be recorded: vomiting, nausea; cerebral symptoms - blurred vision, dizziness, ataxia turning into coma, convulsions. There may be impaired liver and kidney function, as well as blood clotting.
If an overdose is suspected, therapy should be discontinued immediately. Due to its short T ½ lornoxicam is quickly eliminated from the body, dialysis is ineffective. There is no specific antidote. If gastrointestinal disorders occur, it is possible to prescribe ranitidine or prostaglandin analogs.
special instructions
The drug should not be used in combination with other NSAIDs.
The threat of gastrointestinal bleeding, ulcers or perforation increases with increasing doses of NSAIDs in patients with a history of gastric ulcers, especially those complicated by bleeding or perforation in the elderly. Such patients should begin treatment with the lowest therapeutic dose. Also, patients in this group and patients who need concomitant treatment with acetylsalicylic acid in low doses or other drugs that can aggravate the risk of adverse reactions from the gastrointestinal tract should take protective drugs (misoprostol, proton pump inhibitors) simultaneously with Lornoxicam.
Regular clinical observation is recommended. If symptoms of liver damage such as nausea, vomiting, yellowing of the skin, itching, abdominal pain, darkening of urine, an increase in the content of hepatic transaminases appear, it is necessary to stop using the drug and urgently consult a specialist.
Lornoxicam can contribute to a change in the properties of platelets, but in cardiovascular lesions it cannot replace the prophylactic effect of acetylsalicylic acid.
Influence on the ability to drive vehicles and complex mechanisms
If during the period of therapy there is drowsiness and / or dizziness, then in this case it is recommended to refrain from driving vehicles and operating other complex equipment.
Application during pregnancy and lactation
There are no data on the safety of using lornoxicam injections by pregnant and lactating women, therefore, drug treatment during pregnancy and lactation is contraindicated. Suppression of the production of prostaglandin synthesis can have a negative effect on the course of pregnancy and / or fetal development.
In early pregnancy, therapy with inhibitors of prostaglandin synthesis exacerbates the threat of miscarriage or the development of heart disease. It is assumed that the threat is proportional to the dose and duration of administration. The appointment of these drugs in the third trimester of pregnancy can cause toxic effects on the heart and lungs of the fetus (premature closure of the ductus arteriosus and the occurrence of pulmonary hypertension), as well as the appearance of impaired renal function and, as a result, oligohydramnios.
The appointment of lornoxicam at the end of pregnancy can provoke an increase in the duration of bleeding in the mother and the fetus, as well as a weakening of the contractile activity of the uterus, and thereby delay or lengthen the process of childbirth.
Pediatric use
The drug is not intended for use in persons under 18 years of age, due to the lack of data on its effectiveness and safety in this category of patients.
With impaired renal function
The use of the drug is contraindicated in patients with severe renal failure (with a serum creatinine content of more than 700 μmol / l), progressive kidney disease, confirmed by hyperkalemia.
Patients with mild functional impairment of the kidneys (with serum creatinine 150-300 μmol / l) and moderate (with serum creatinine 300-700 μmol / l) should be treated with the drug with caution and, if necessary, adjust the dose, since to maintain renal blood flow especially the level of renal prostaglandins is important. Treatment with lornoxicam should be discontinued if renal impairment is detected.
For violations of liver function
Treatment with the drug is contraindicated in patients with severe hepatic impairment.
Patients with mild to moderate hepatic impairment (including cirrhosis of the liver) during therapy need clinical observation and regular evaluation of laboratory tests. With moderate impairment of liver function, a dose change may be required Adverse events can be minimized by using the lowest effective dose for the shortest period required to control symptoms.
Use in the elderly
It is not required to specifically titrate the dose to persons over the age of 65 in the absence of impaired renal and / or liver function.
Patients of this age category during therapy are recommended to monitor the activity of the liver and kidneys and use the drug with extreme caution after surgery. It should be borne in mind that in elderly patients, side effects from the gastrointestinal tract are more severe than in younger patients.
Drug interactions
phenprocoumon: the effectiveness of this substance is weakened;
beta-blockers: their hypotensive effect decreases;
cimetidine: the plasma content of lornoxicam in the blood increases;
ranitidine, antacids: no interaction identified;
heparin: the risk of spinal / epidural hematoma increases in the case of combination therapy with spinal or epidural anesthesia;
platelet aggregation inhibitors or anticoagulants: the risk of bleeding is aggravated, the bleeding time may increase; monitoring of international normalized relations (INR) is required;
diuretics: the diuretic effect and the hypotensive effect of potassium-sparing and loop thiazide diuretics are weakened;
antiplatelet agents: increased risk of gastrointestinal bleeding;
digoxin: the renal clearance of this substance decreases;
other NSAIDs, glucocorticoids: the threat of gastrointestinal ulceration or bleeding increases;
SSRIs (citalopram, sertraline, fluoxetine, paroxetine and others): the risk of gastrointestinal bleeding increases;
antibiotics from the quinolone group: the risk of convulsive syndrome increases;
methotrexate: the level of its content in blood serum increases and, as a result, toxicity increases; careful monitoring of the patient's condition is necessary;
sulfonylurea derivatives: the hypoglycemic effect of these drugs may increase;
cyclosporine: the nephrotoxicity of this substance increases;
cefoperazone, cefotetan, cefamandol, valproic acid: the threat of bleeding is aggravated;
lithium salts: renal clearance of lithium ions is suppressed, as a result of which the concentration of serum lithium may exceed the toxicity threshold; requires constant monitoring of the serum lithium content, especially at the beginning of the course, when changing the dose and completing therapy;
inducers and inhibitors of the isoenzyme CYP2C9 of cytochrome P 450: interaction with these drugs is detected, since lornoxicam is metabolized by this isoenzyme;
pemetrexed: its renal clearance may decrease, which causes an increase in nephrotoxicity and gastrointestinal toxicity of this substance, as well as suppression of hematopoiesis;
tacrolimus: the risk of nephrotoxic effect increases as a result of inhibition of prostacyclin synthesis in the kidneys;
other NSAIDs, including selective COX-2 inhibitors: these combinations should be avoided.
Analogs
Lornoxicam analogues are Zornika, Ksefokam, Ksefokam rapid, etc.
Terms and conditions of storage
Store in a place protected from light, out of the reach of children, at a temperature not exceeding 25 ° C; prepared solution - at a temperature of 2 to 8 ° C for no more than 24 hours.
Shelf life is 2 years.
Terms of dispensing from pharmacies
Dispensed by prescription.
Reviews about Lornoxicam
Since there are currently no reviews on Lornoxicam left by patients on medical sites, it is not possible to really assess the effectiveness and disadvantages of the drug. Analogs of the drug, in which the active ingredient is lornoxicam, according to patients' reviews, effectively and quickly relieve acute pain syndrome, but often cause the development of undesirable phenomena, sometimes in a pronounced form.
The price of Lornoxicam in pharmacies
There is no reliable information on the price of Lornoxicam due to the fact that the drug is not currently sold in pharmacies. The price of an analogue of the drug, Ksefokam, a lyophilisate for preparing a solution for intravenous and intramuscular administration, can be 620-640 rubles. for 5 vials of 8 mg.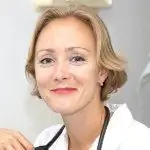 Anna Kozlova Medical journalist About the author
Education: Rostov State Medical University, specialty "General Medicine".
Information about the drug is generalized, provided for informational purposes only and does not replace the official instructions. Self-medication is hazardous to health!
Popular by topic